Haris 4years 8months
Hana 15 months
Alhamdulillah semua sudah sihat. Tp weekend tu sempat lagi keluar. Muehehe. I think this is such a good buy, MashaAllah. I've been looking for a tray to use untuk learning.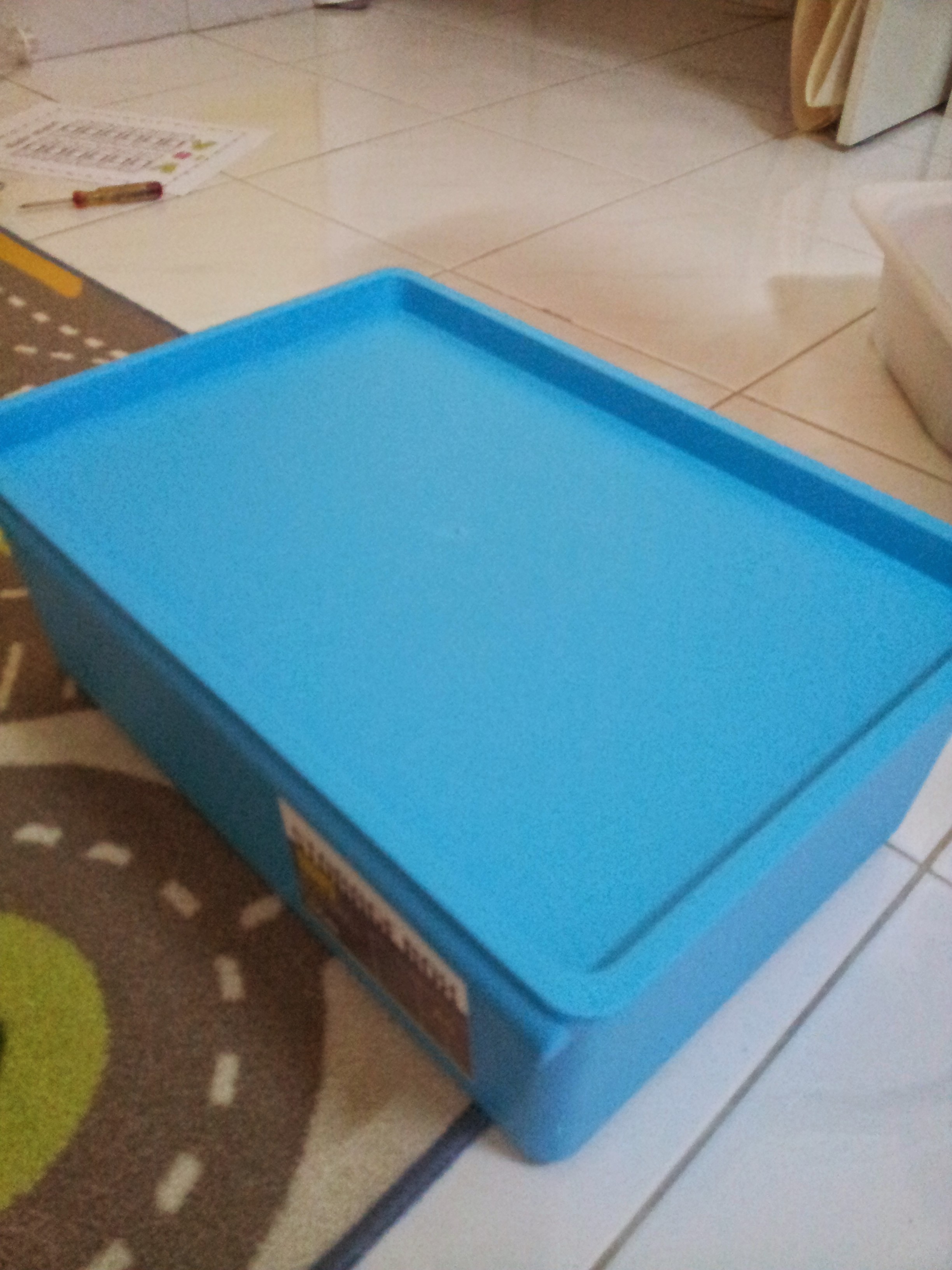 RM33.50 di Aino Living. 2 in 1! You know I love multifunction stuff! Boleh store stuff untuk Practical Life and use the lid as the tray! Love, love!
Haris 4 years 9 months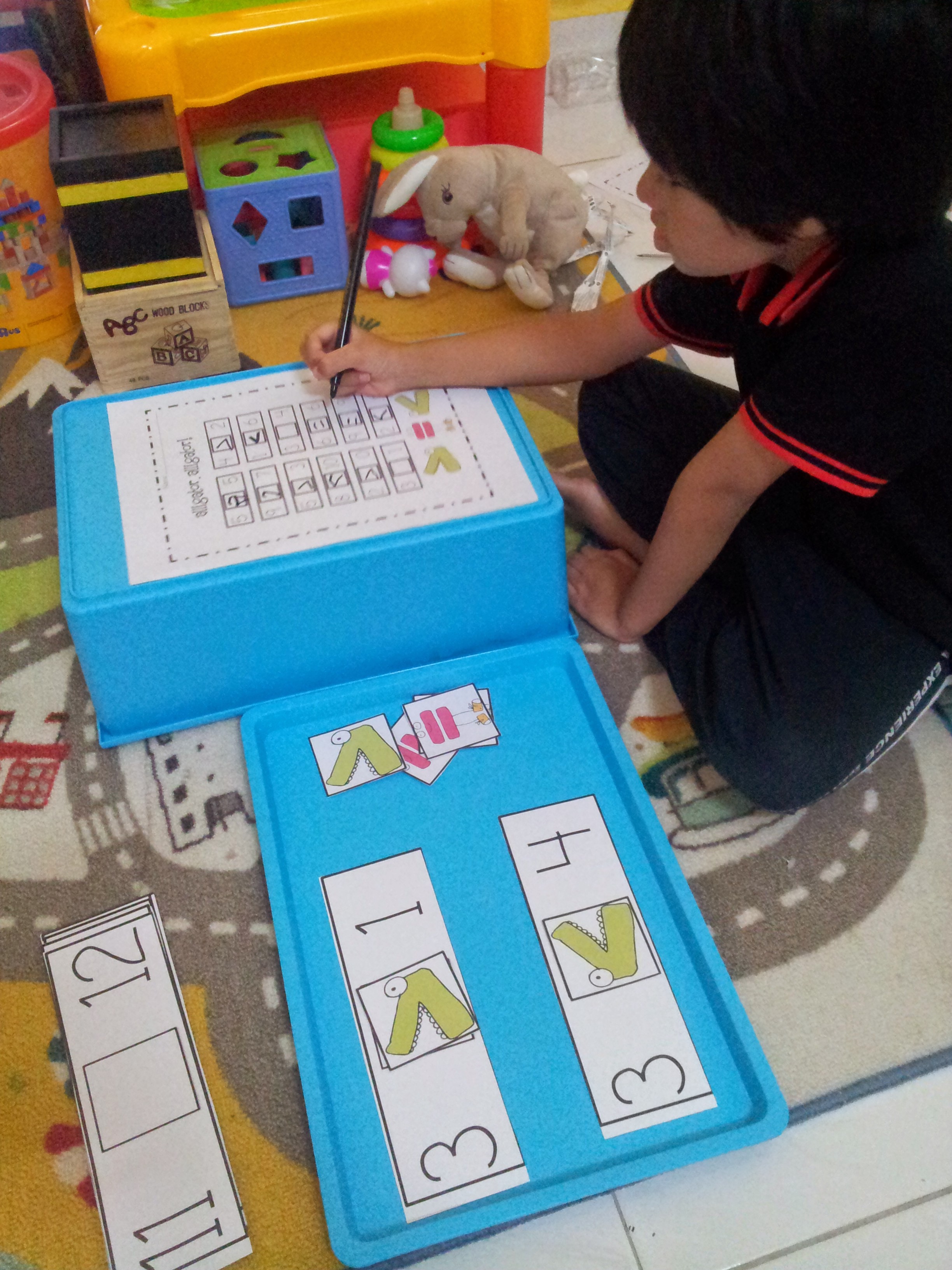 Tapi sebab belum finalise lagi Practical Life lesson dan materialsnya, jadi sementara, testing tray ni. Lol. Haris learning Math symbols, great, less & equal. Inspired by Living Montessori Now. At first, I showed him and explained to him the symbol. He showed no interest then, and it did seem that he didn't really understand it. I tried this again a week later, tested him to put the symbol on the strip and he did it perfectly! That actually surprised me and I was really thrilled. He did it in breeze the first part of it. (No 1-10). *proud*
Just so you know, I still am having trouble getting him in the room and follow the planned lesson and schedule. Not trying to force him, but eventually I had to. But, probably not now. Or maybe I have to slowly.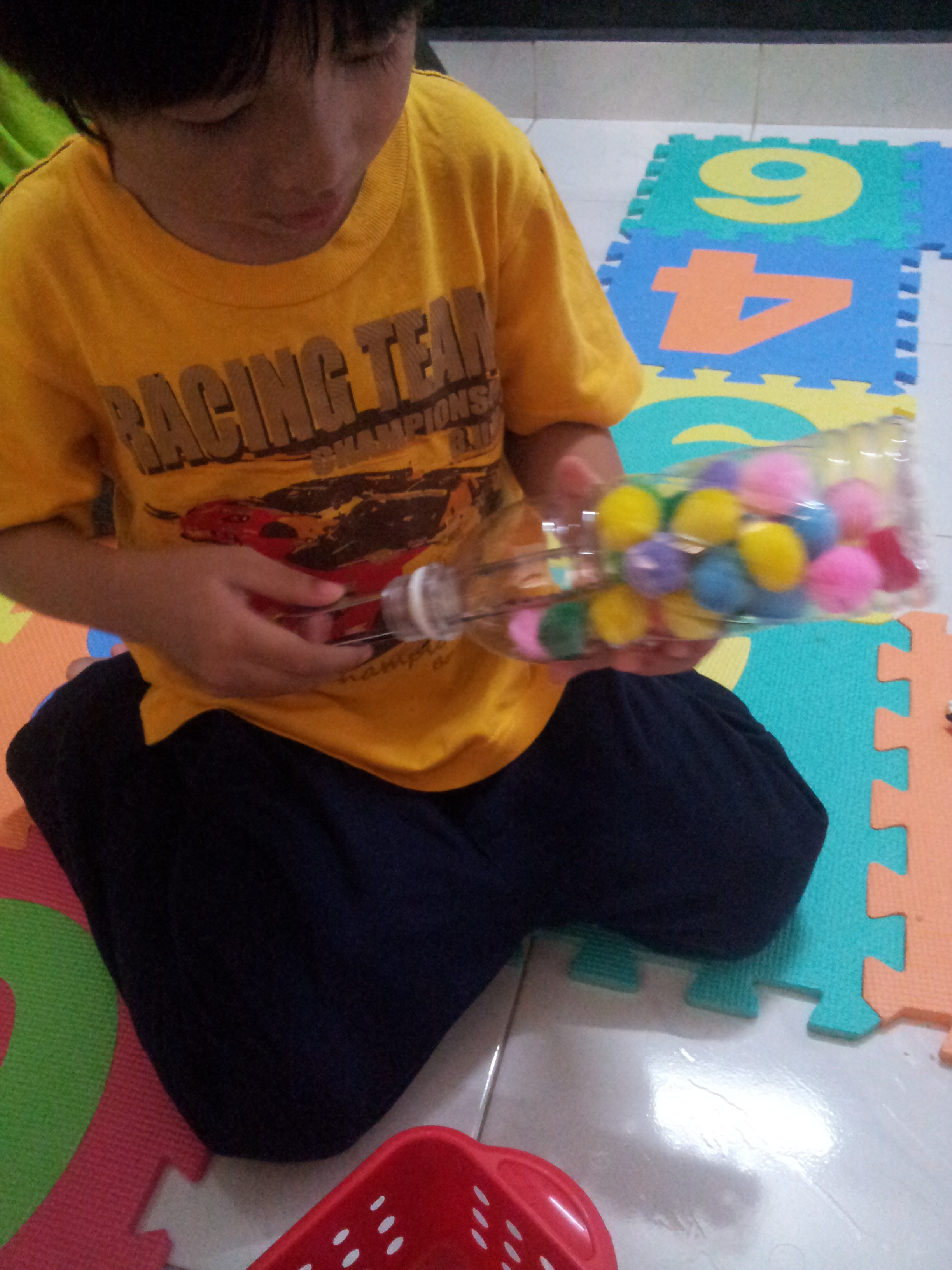 Hana 15 months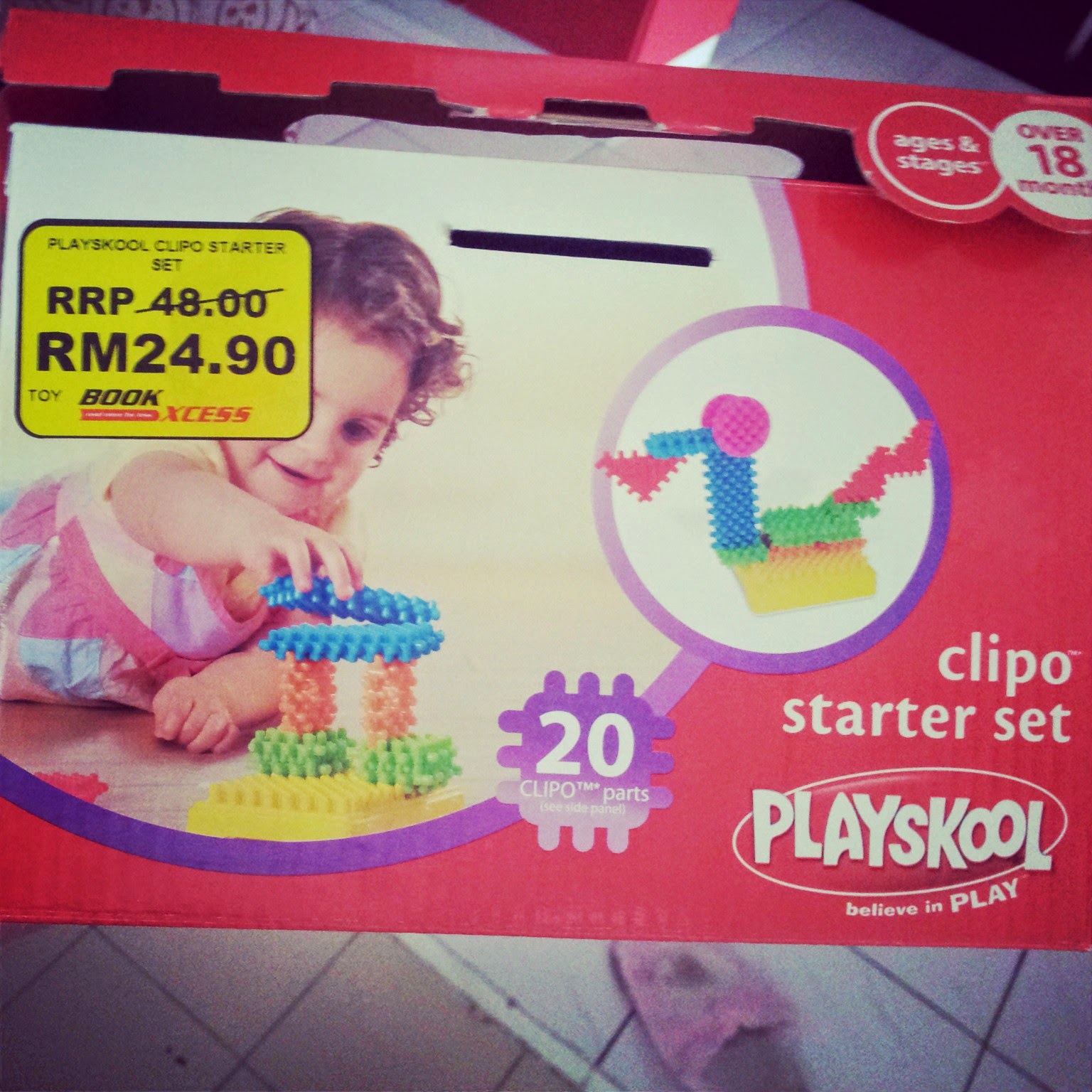 This buy, juga puas hati. She'll come back and play with it everyday. 😀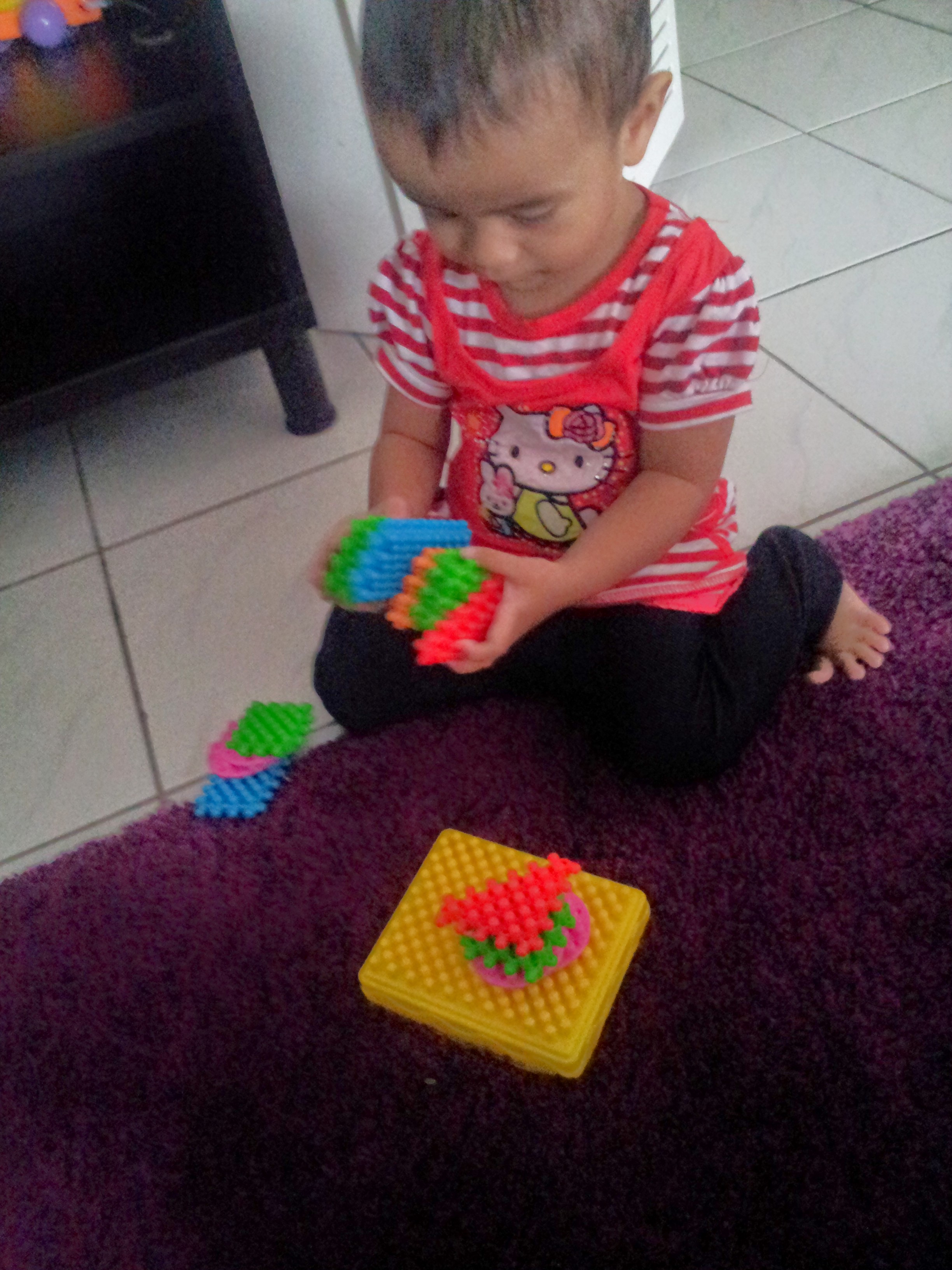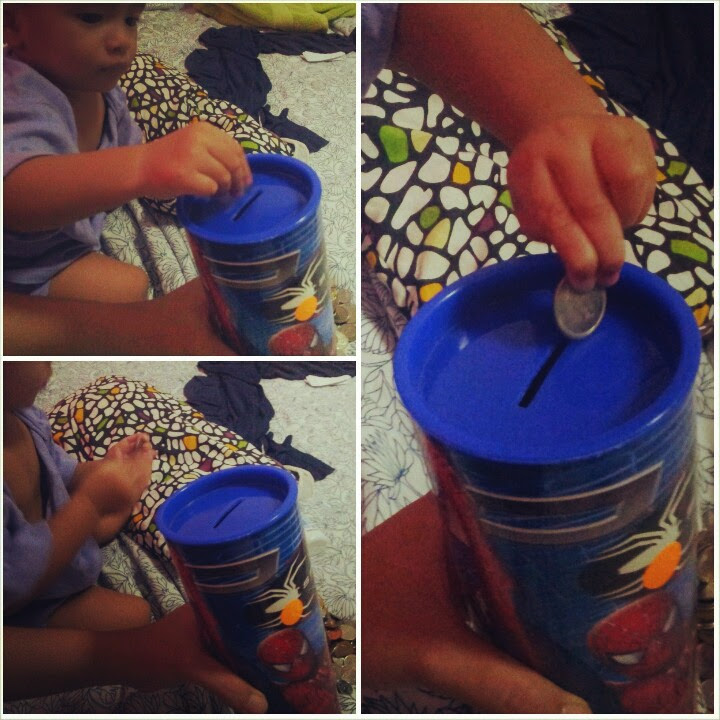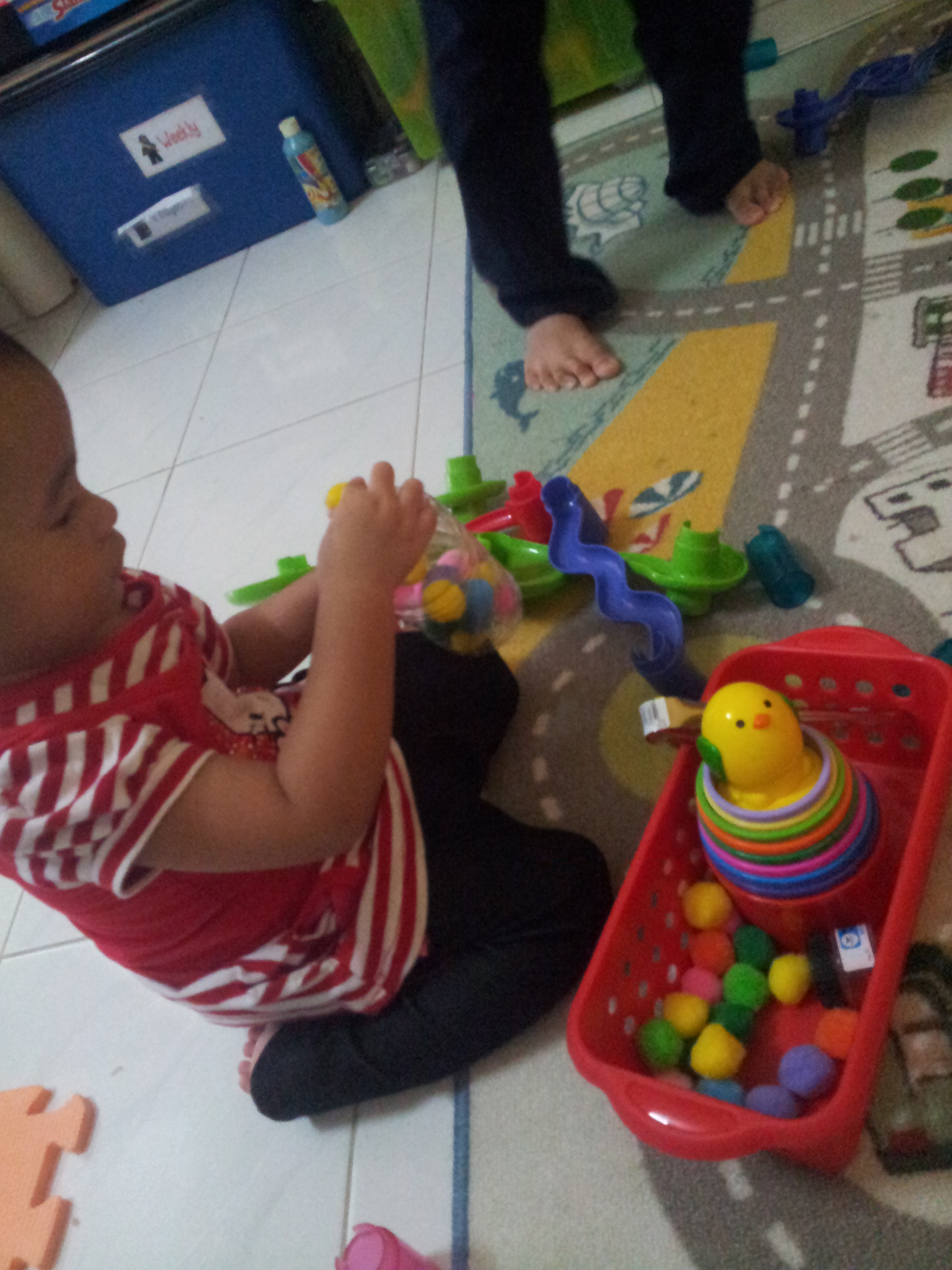 Field Trip to Balai Bomba Wangsa Maju with MHsN.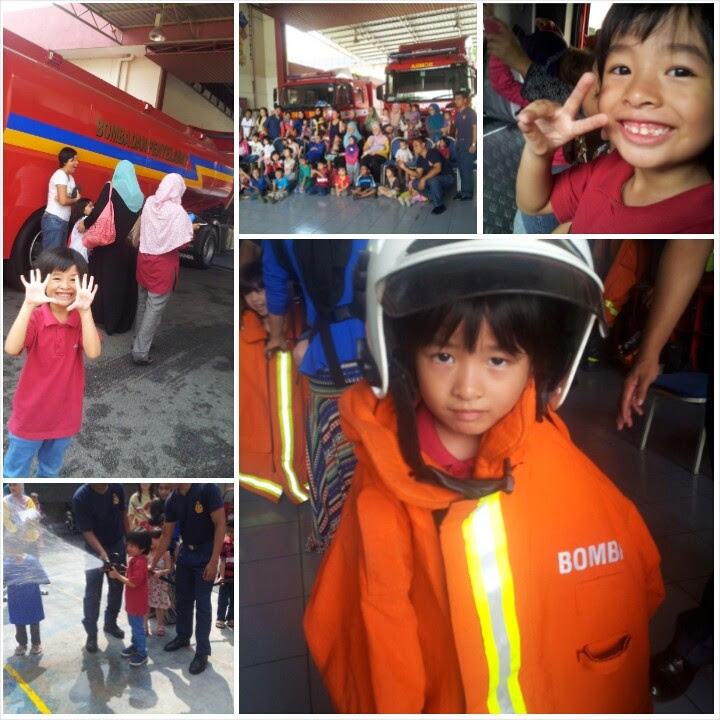 We have no preparation prior this. We did the Fireman theme way back. Jadi disebabkan semua demam last week, tak sempat nak cover or refresh. So all Haris excited sangat was to ride the truck. Lol. Hana being moody her sebab tak cukup tidur. It was such a good experience. Though, next time, I hope that the kids were demonstrated of what to do if there is a fire and act it out. And padamkan api sebenar dalam tong ke. Exactly just like Upin Ipin. 🙂 InshaAllah, there'll be another chance.