Haris 5 Tahun 2 Bulan
Hana 21 Bulan
Art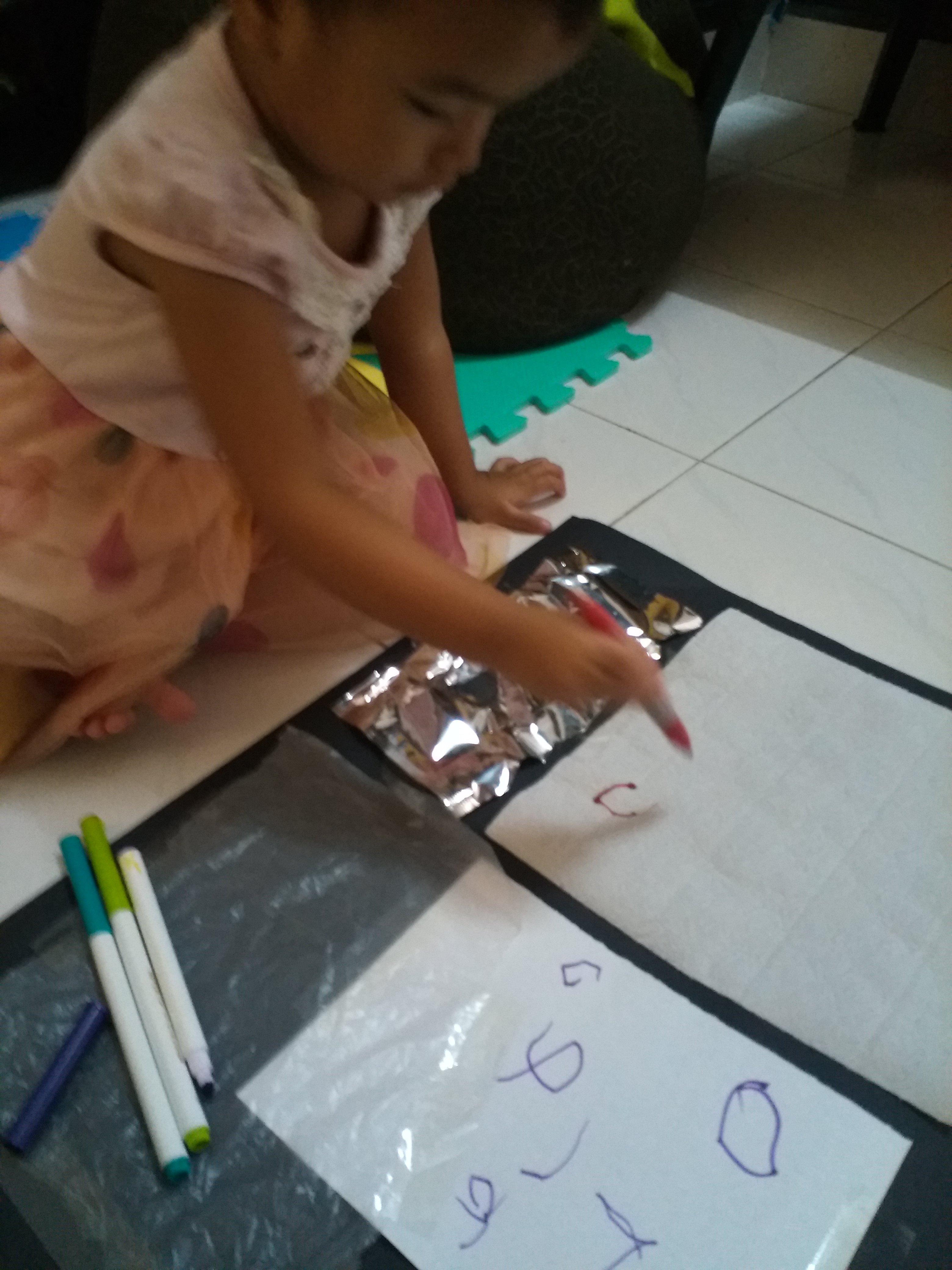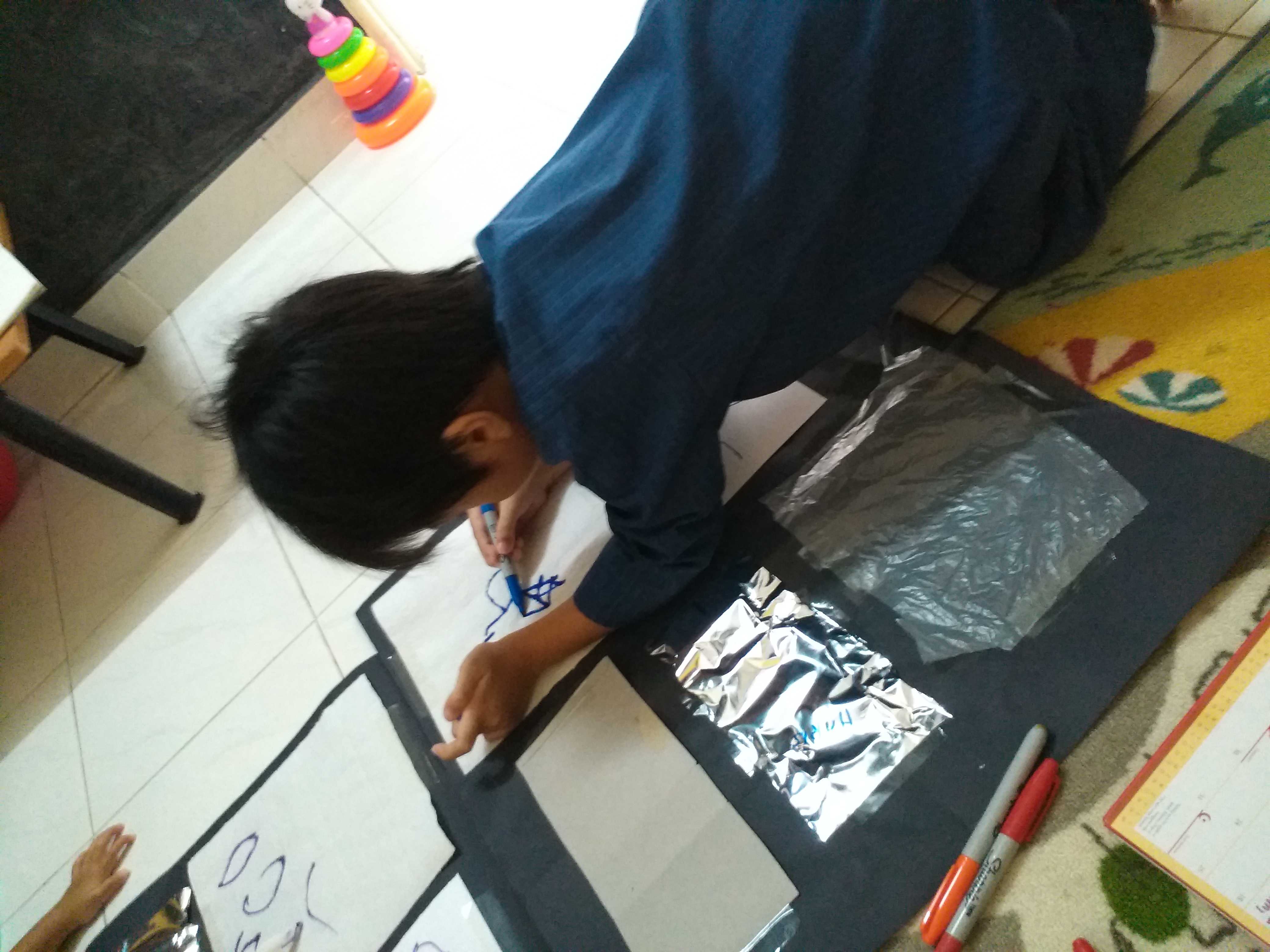 Inspired by: Let's Explore Art Materials by PinkStripeySocks
Haris was not very thrilled doing it. You know how he actually doesn't like doing art. Dalam banyak-banyak jenis bahan ditulis, dia paling suka paper towel. Hanya sebab lepas tu, I told him to try and drop some water on it. The water spread!
Hana minat dalam apa sahaja. Especially scribbles so made one for her as well. I just love seeing her concentration look. 😀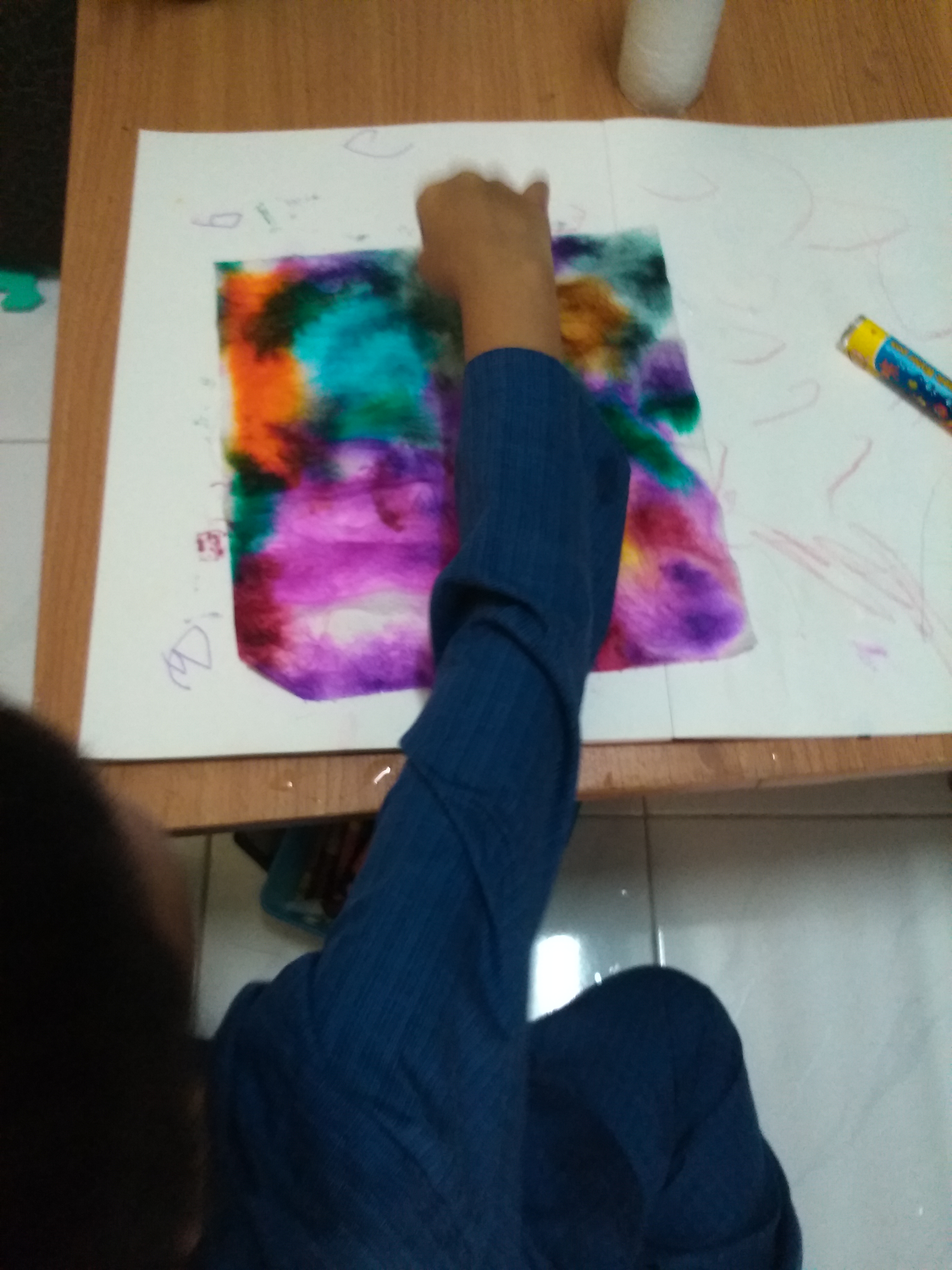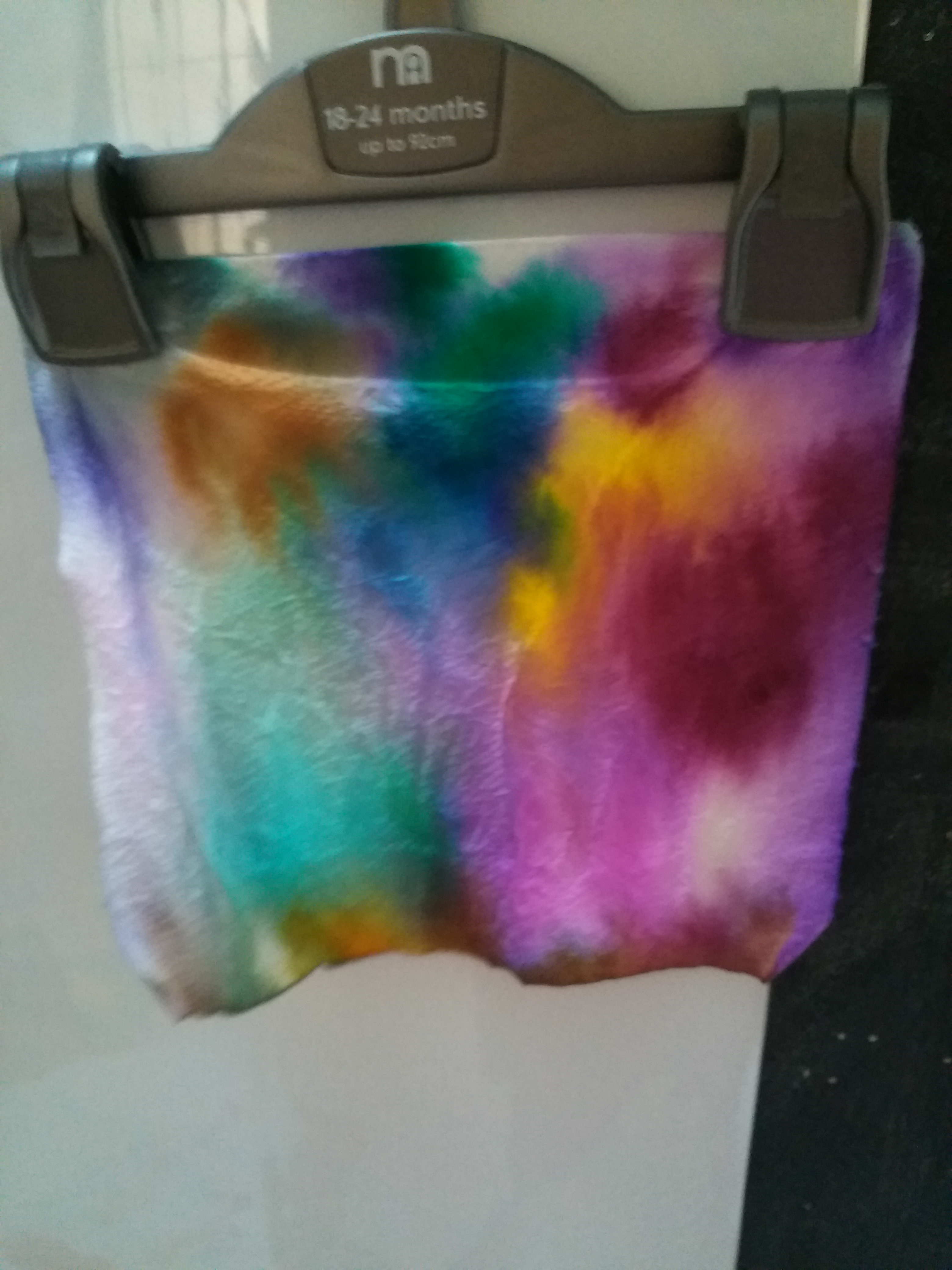 And then he asked to do the water paper alone.
Details can be read here: Paper Towel Art by Happy Hooligans
Science & Technology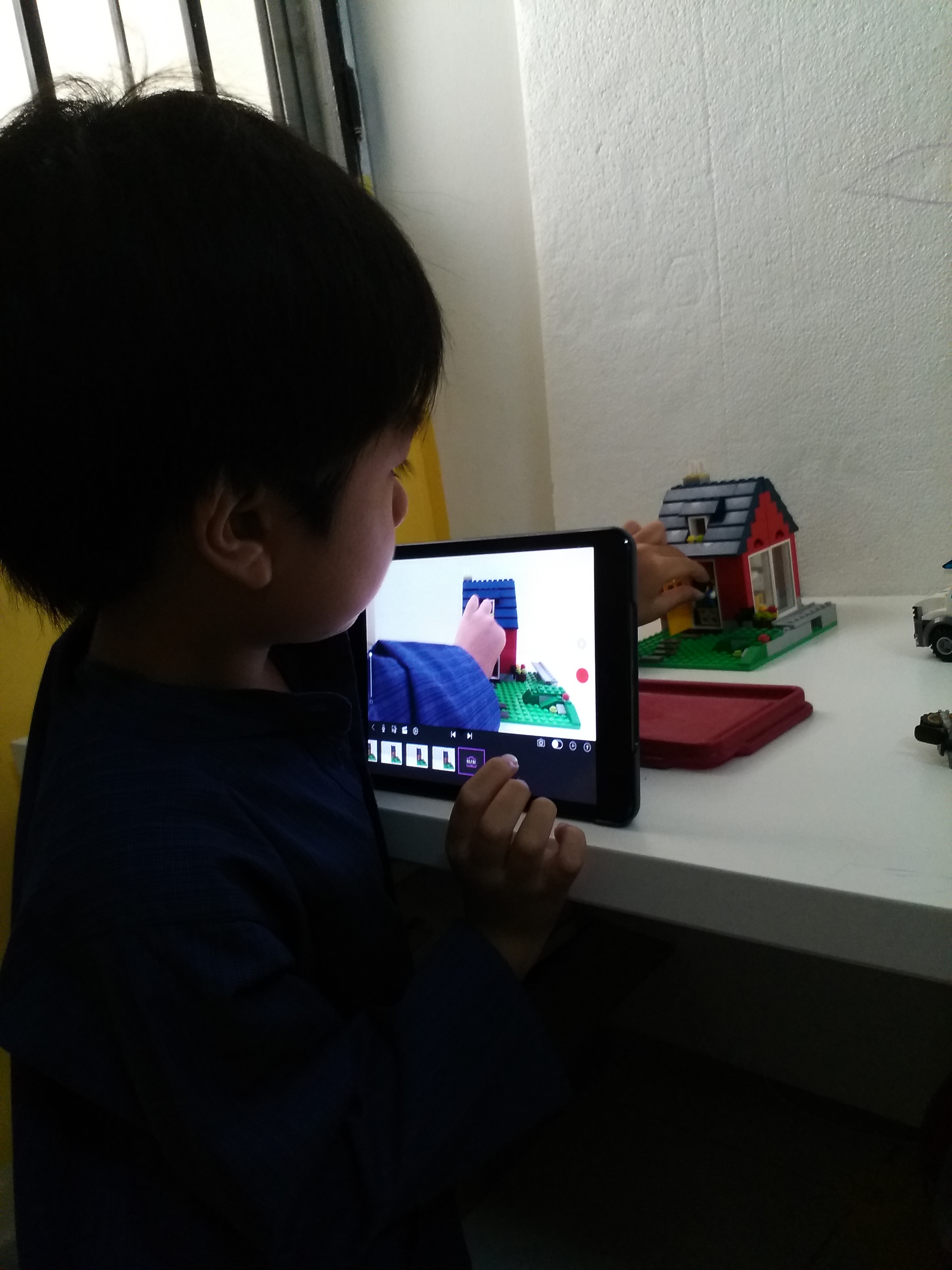 Sambil menunggu nak pergi Solat Jumaat, I suggest we make stop motion video! Read it awhile back at TinkerLab. Brilliant idea! Haris loves watching Lego Stop Motion Video on Youtube. I showed him how to do it first and did it together.
[youtube="http://www.youtube.com/watch?v=av1KxF_nE28″]
Dan ini yang dia buat sendiri tanpa apa-apa pertolongan. 😀
[youtube="http://www.youtube.com/watch?v=wB7FoThSIQA"]
Read the details and steps here: Easy Stop Motion Animation for Beginners by TinkerLab
Making Lego Marble Maze
Nampak idea ni di Pinterest sebelum, dan tunjuk pada Haris dulu the idea. Lepas tu, he makes his own maze, altered here and there. 😀 Yang best sebab dia fikir di mana dia nak guli tu lalu dan adjust lego-lego tu ikut kemahuan dia.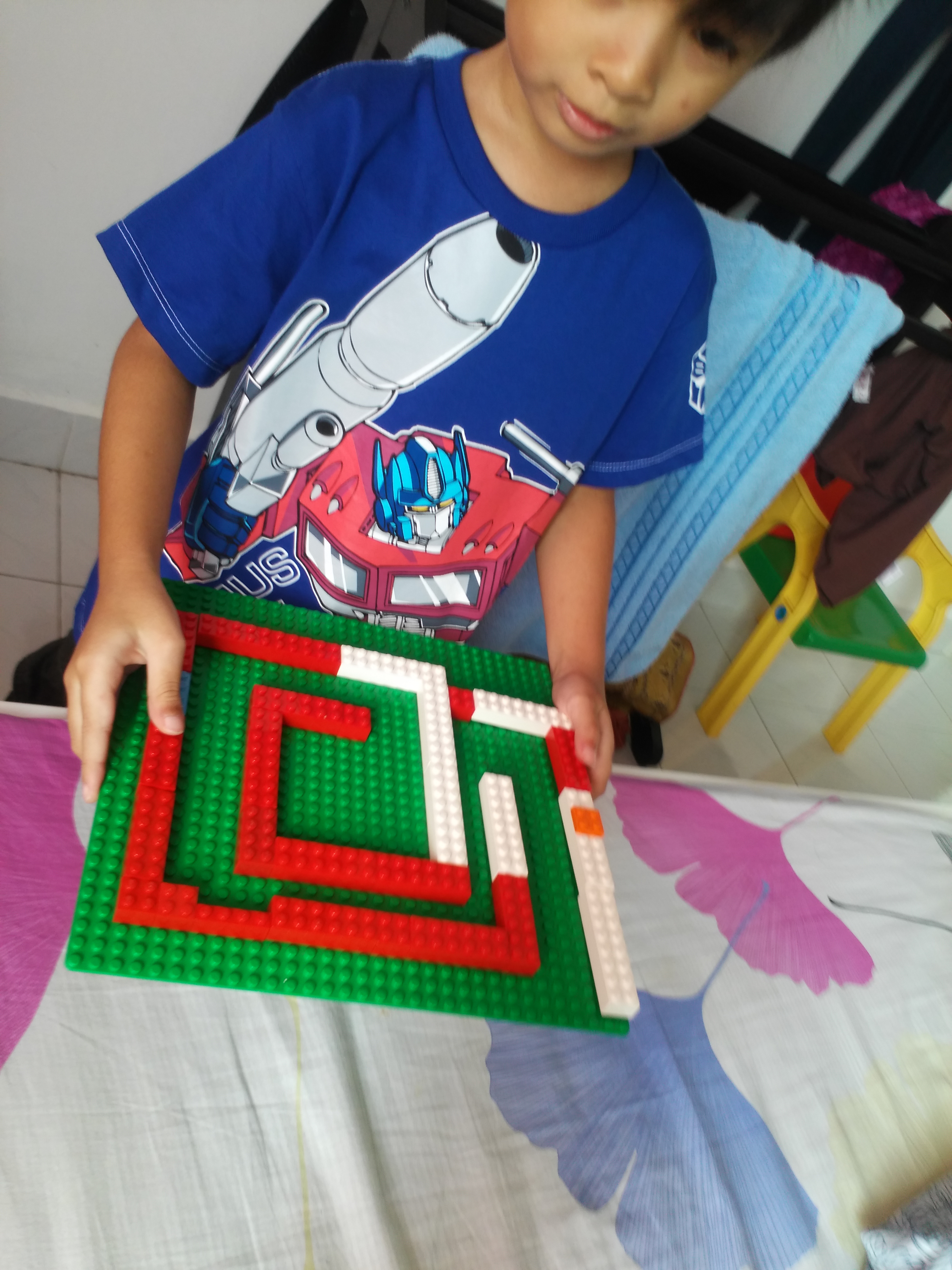 Family Outing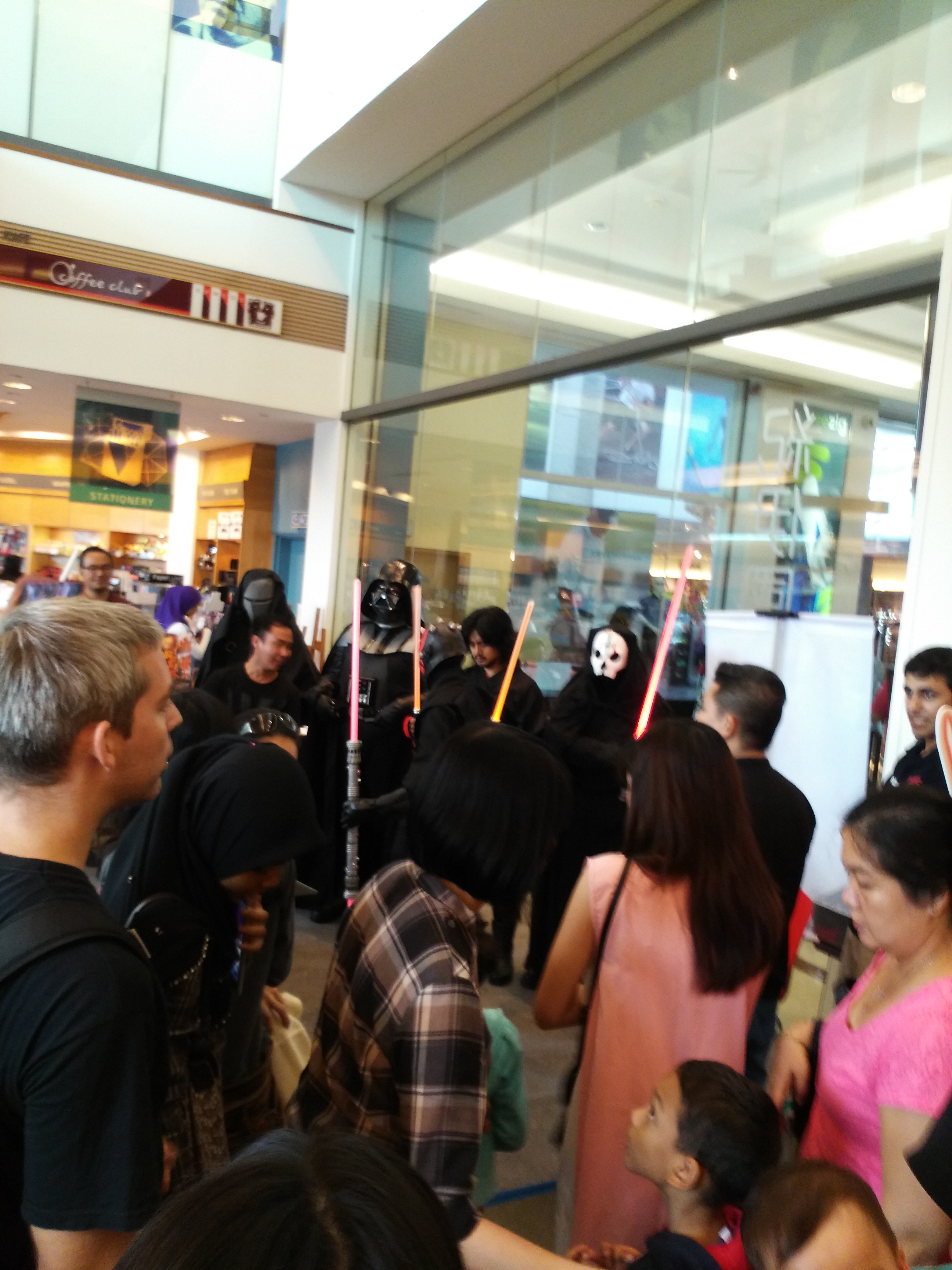 Star Wars Reads @ Kinokuniya, KLCC.