Living & Non-Living Things
Mula dengan cerita tentang benda hidup dan bukan hidup. Tengok keliling dalam rumah dan tanya yang mana he thinks living and non-living. Since the only living things around us, is us, it was pretty easy, lol. Told him that we need to eat, drink dan beranak pinak which makes us alive.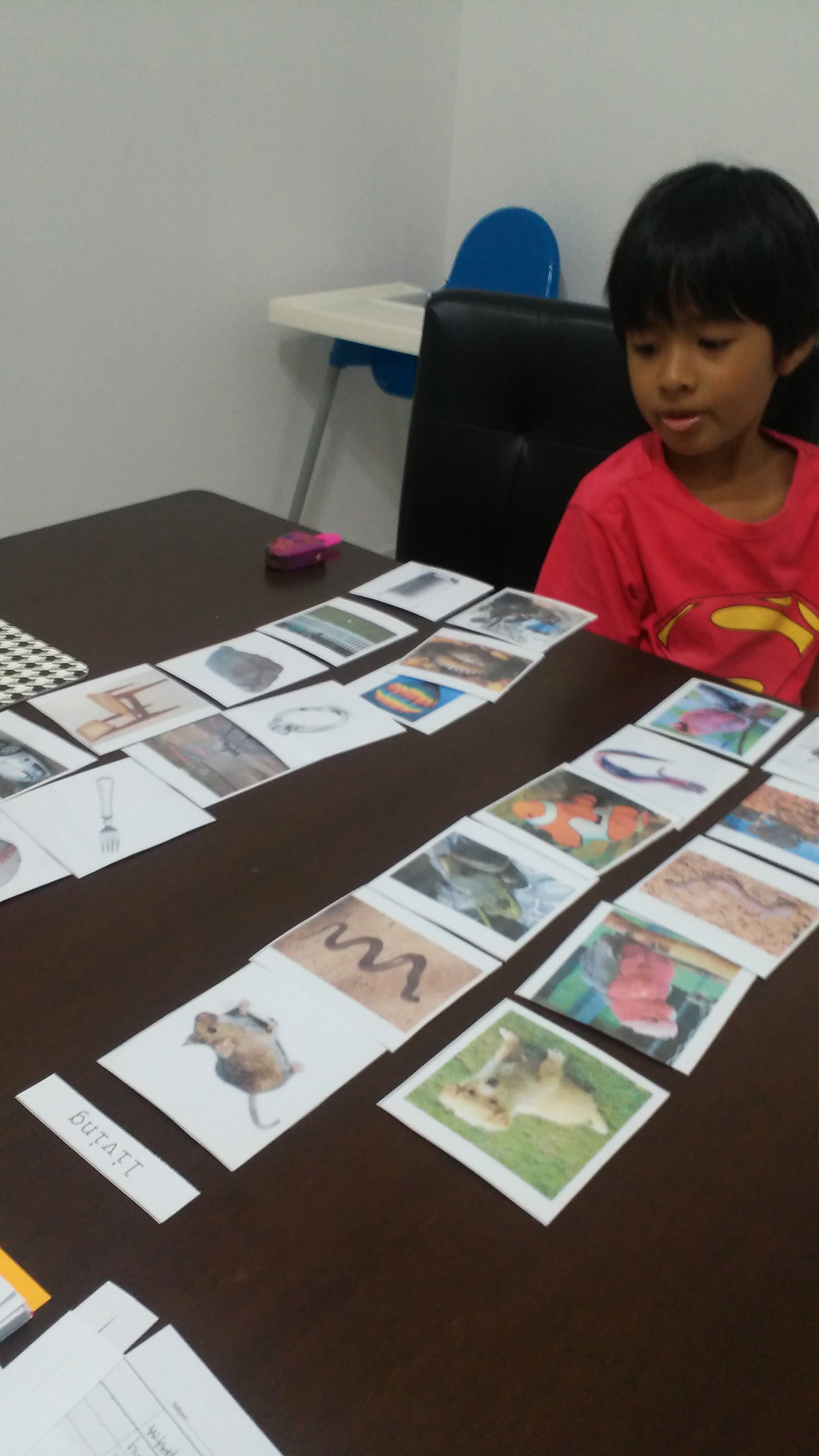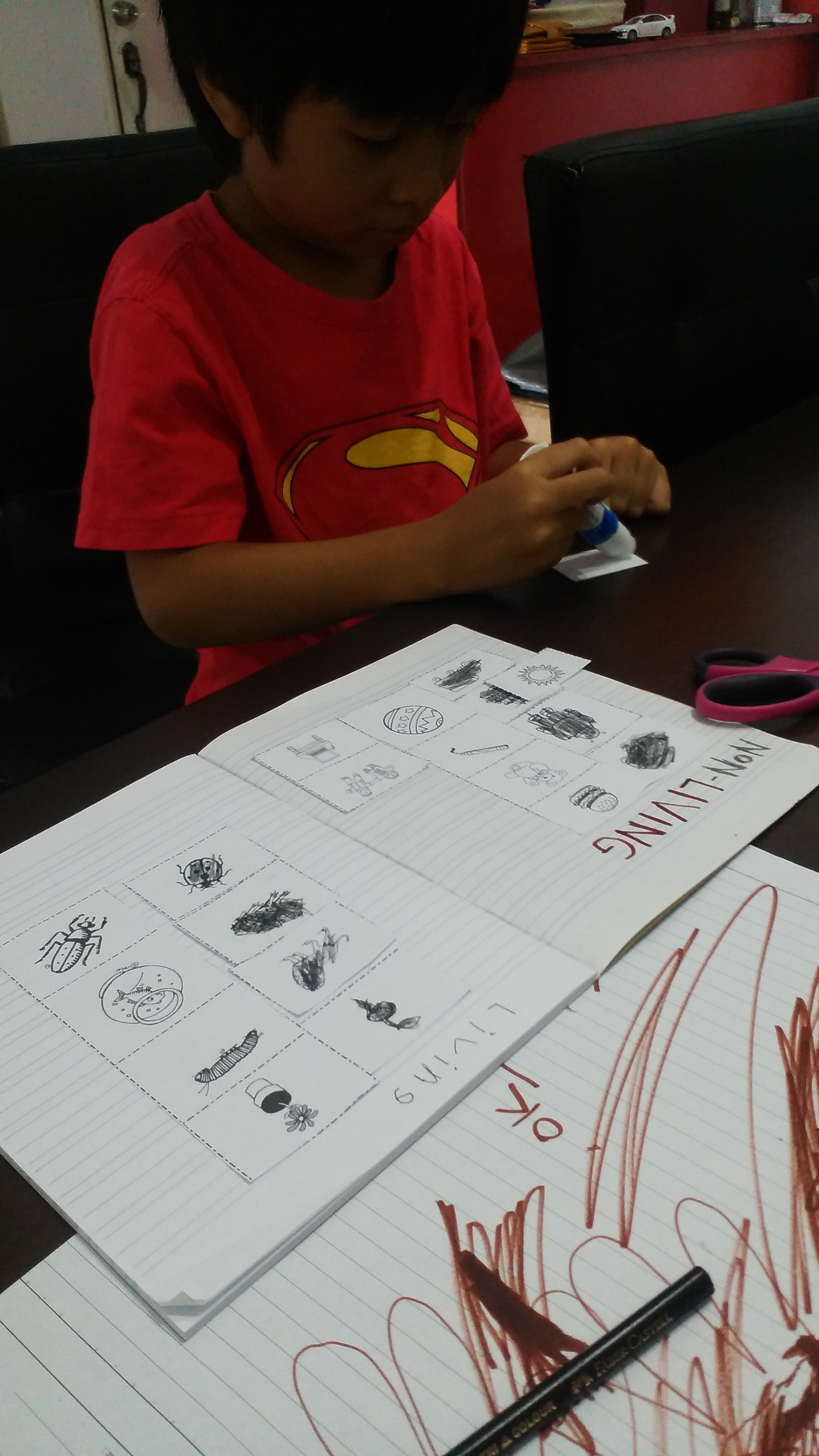 Lepas tu, present him cards dan minta dia sort, living and non-living. While Hana had an emergency, lol, tinggal je Haris sort sorang-sorang. He finshed, and ada satu kad tu haiwan dalam laut which he doesn't know di non-living. It's fine I said since he doesn't know (Haris adalah seorang yang sangat senang merajuk. -.-)
Petang tu, we take a short walk and discuss what he sees along the way, which living and non-living. He said trees aren't living things at first (pagi masa tampal-tampal), same goes with flower, if, they're still on the trees. Always ask, how can you tell if something is living or non-living? To make sure he gets the point. Which he eventually does. At first he only thinks about reproduce (having babies in his thought), sebab tu dia jawab pokok tak hidup. Had to explain that they 'move' or 'grow' even though in one place.
Next day, gave him a magazine and asked him to find and cut living and non-living dan tampal dalam buku nota Sains.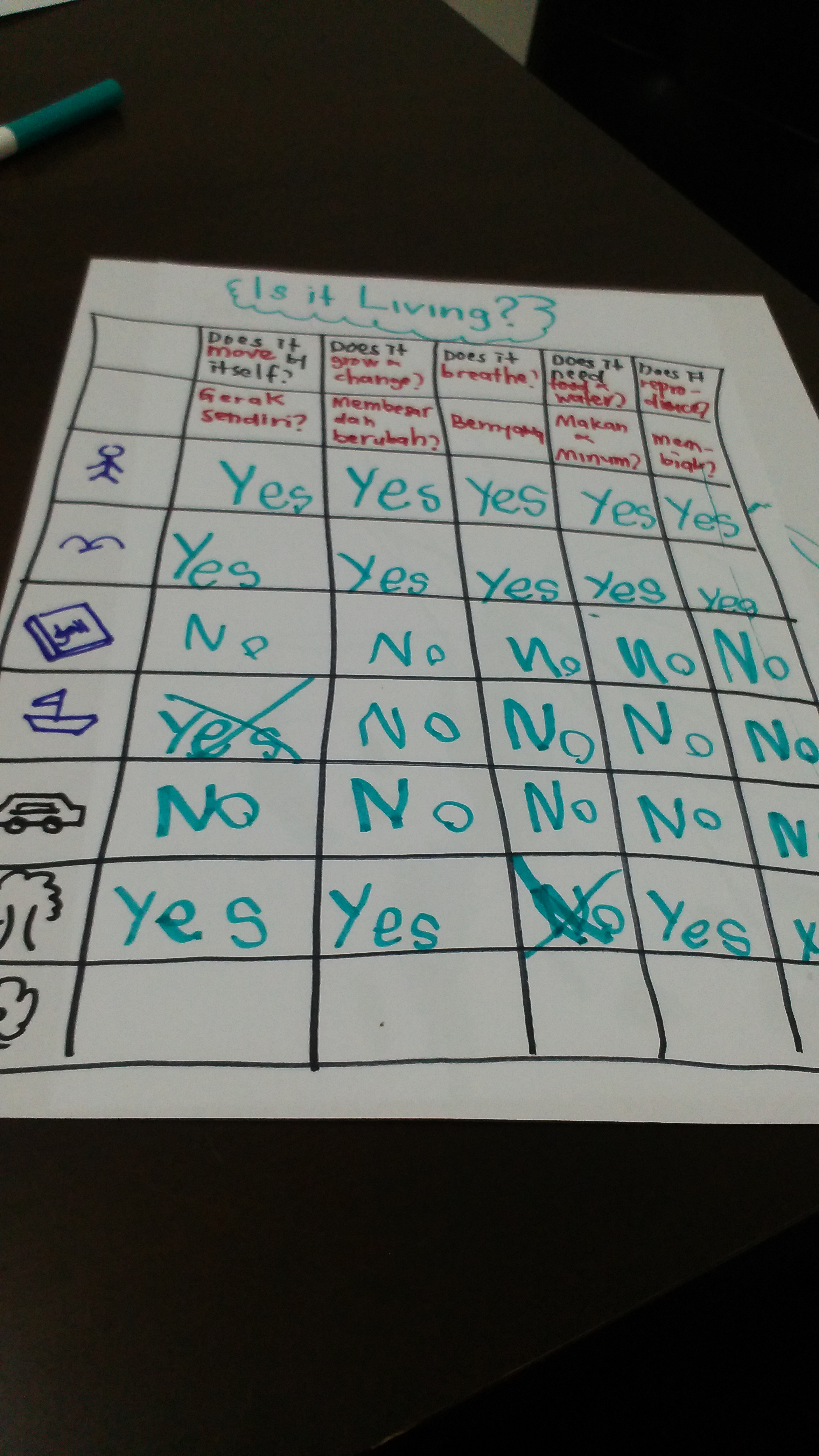 Made this chart for him to analyse each of the items.
HANA
Read: Importance of Sorting Activities
Animal & Nature Games