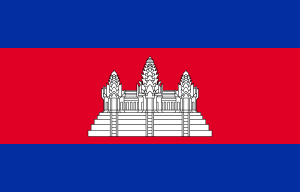 Cambodia seems unpopular sebab tak banyak sources online untuk kanak-kanak yang jumpa.
Cambodia Facts and WikiKids
Facts and short video introduction on Cambodia at Lonely Planet

Dalam buku notebook Geography tentang Cambodia, kami sertakan:
Bendera dan Pakaian Tradisional Cambodia di education.com (perlu daftar dan dapat download free)
Cambodia Books for Kids
Print beberapa page dari A Travel Guide & Activity Book Cambodia for Kids! Best sangat. Berbaloi dengan harga.
Map google jer. 😀
https://www.youtube.com/watch?v=gskysDR7BYw
https://www.youtube.com/watch?v=YO_BeDh72ko