Pernah dengar tak Teori Hierarki Keperluan Manusia Maslow?
Well, recent read at howwemontessori, What is it that my children need? got me thinking about mine as well.
Jadi buat bacaan tentang ni dan memang ada pakar dan pengkaji early childhood kaitkan teori ni dengan perkembangan awal kanak-kanak.
Untuk refresh semula, Teori Hierarki Keperluan Maslow cartanya macam ni.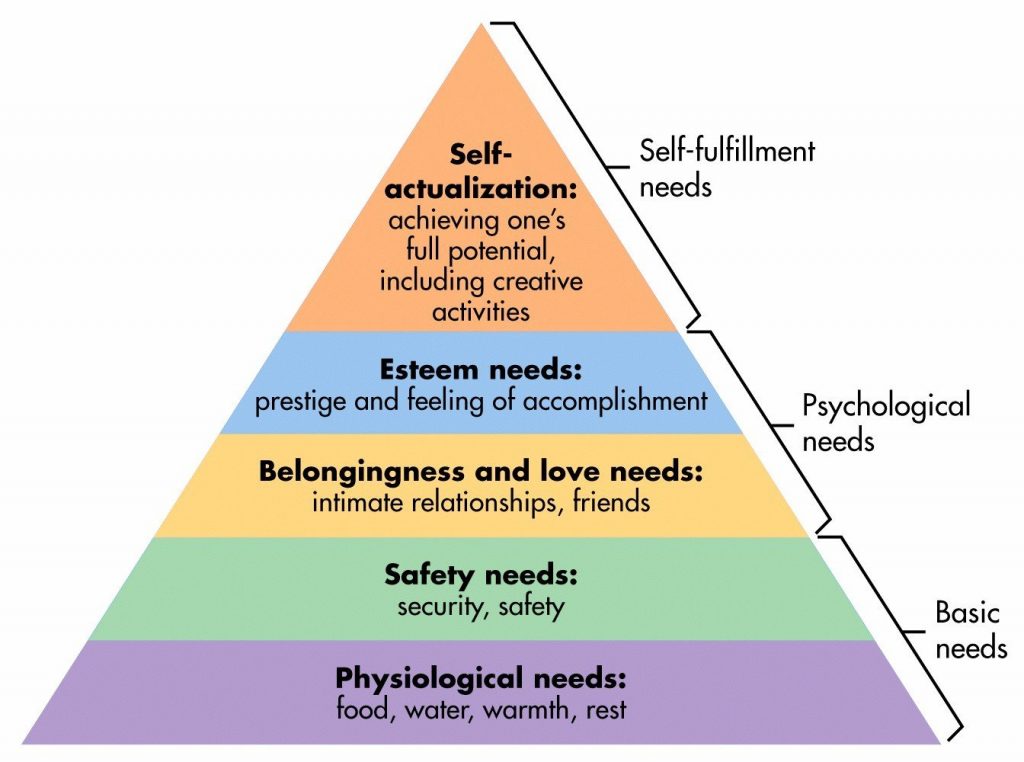 Quoted here:

Bila satu keperluan dicapai, keperluan yang seterusnya akan menjadi satu keperluan atau keutamaan seterusnya. Setiap individu akan memastikan tahap keperluan terendah dipenuhi terlebih dahulu sebelum berusaha untuk memenuhi keperluan tahap yang lebih tinggi.
Jadi, apa yang diperlukan oleh anak-anak baytzuhr?
Keperluan Fisiologi
Makanan bernutrisi

Yang ni perlu sangat banyak improve

Rehat yang cukup.
Exercise

Perlu mula semula, regularly make it as part of routine

Tidur yang cukup
Keperluan Keselamatan
Routine

Establish routine. Kurangkan changes.

Order

Environment dalam rumah most of it rasanya dah tercapai.

Security

Still need to go through dan bincang apa perlu buat kalau jadi apa-apa. Cari beberapa situasi dan bincangkan. Contoh, jika ada orang pegang, ingat nombor telefon dan rumah, terpisah di luar, emergency di rumah dsb. Cyber safety.

Predicatability

Beritahu what we and they'll be expecting if something out of routine or order.

Trust
Free space to move
*predictable barulah kana-kanak rasa selamat dan secure
Belonging
My time/My attention/ My energy
Family
Friends
Neighbourhood
Esteem Needs
Real life experiences
Purposeful activity
Respect
Self Esteem, Confidence – they can be successful, they can make choices, they can achieve. (Aktiviti-aktiviti Montessori semuanya purposeful, control of error. She encourage buat aktiviti yang dia boleh buat.
Self-Actualisation
Support whatever their interests are
References:
PHD In Parenting 
The Chiildhood 
How Young Children Learn
The Creative Curriculum for Preschool
Sunny Brook Montessori
Montessori Training
Simply Psychology