This week, am going to focus on him recognising Hijaiyah letters. One of the activities is Bingo game taken from YemenLinks. Movable Arabic Letters untuk draw for Bingo dari Noorjanan.
I've been reading her blog for this past week, and MashaAllah so many advices and tips from her. I feel enlighten reading her posts and makes me motivated more. Her blog is inactive now, and I'm going to miss her writings when I'm done with reading all of her posts. Lol.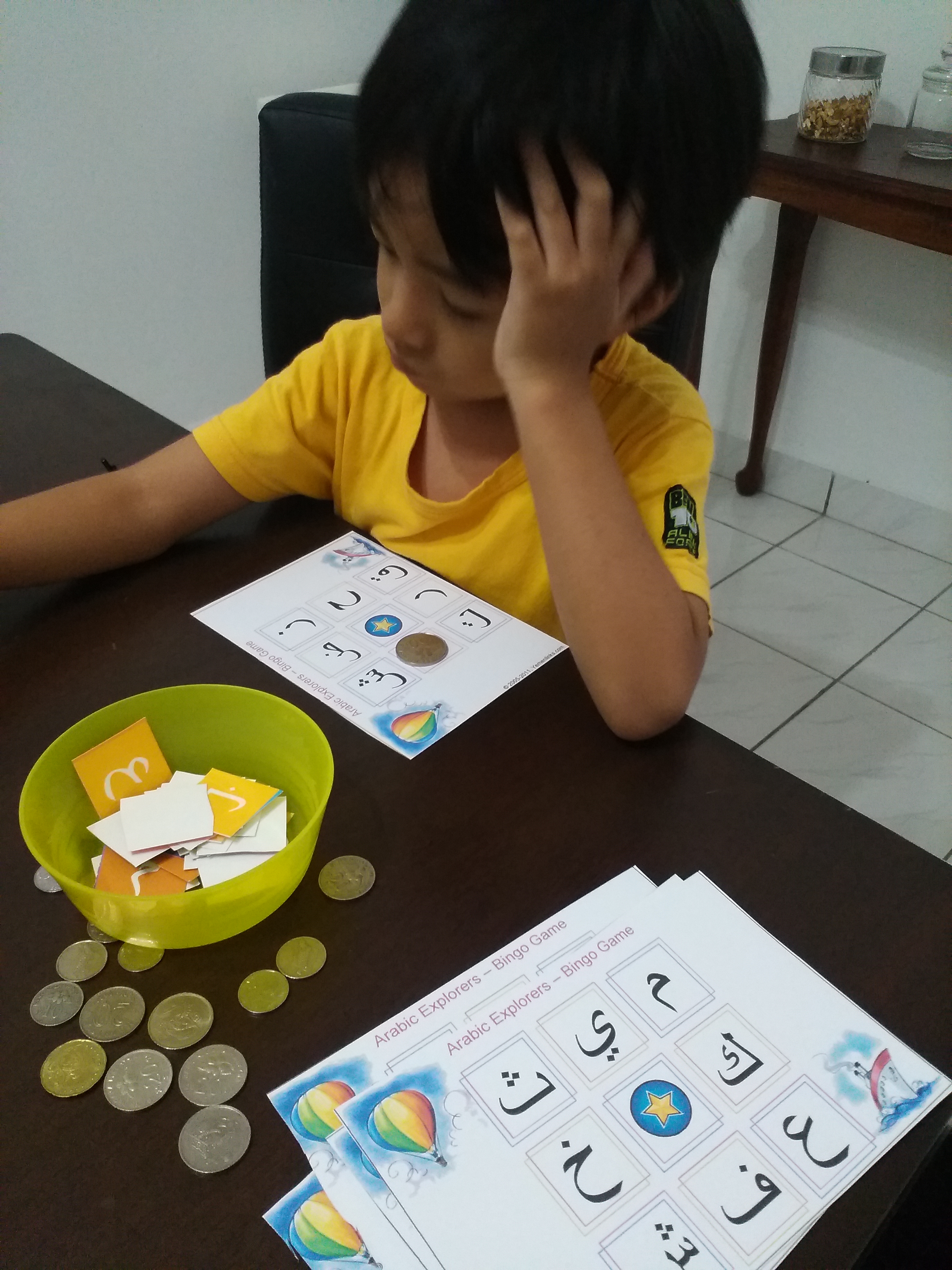 That Haris there, frustrated look, sebab asyik kalah. Hee.
It's fun, sebab round pertama main tak ada apa-apa reward. Haris won. Kedua, me won and set the rule siapa menang dapat makan Oreo. Lol. The look on his face! Tak puas hati. Haaa. Asyik mengerling dekat bekas Oreo. Ketiga, Haris menang and he said,
"Neeq menang berapa kali tadi?"
"Err, dua."
"So Haris dapat makan dualah!"
Lol.