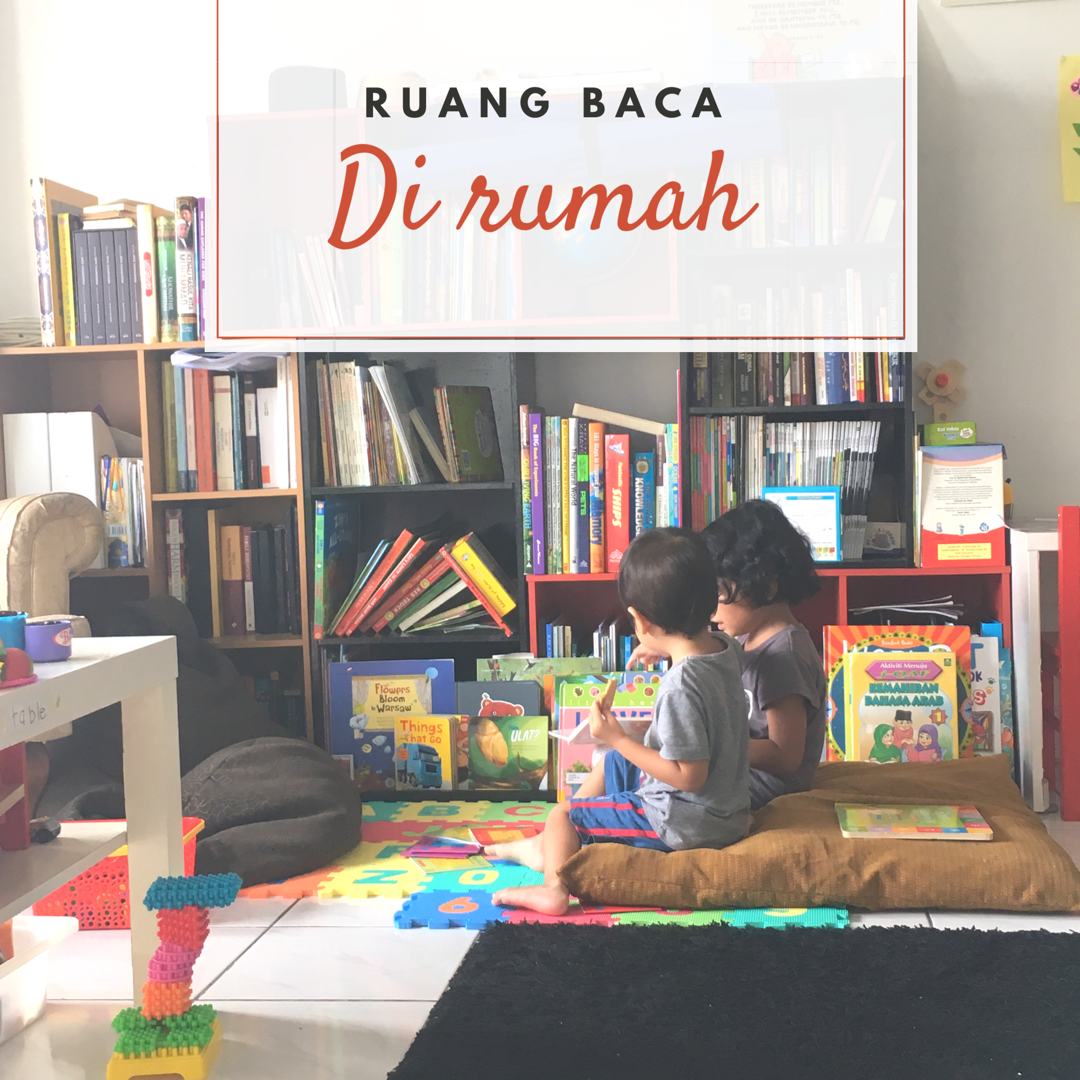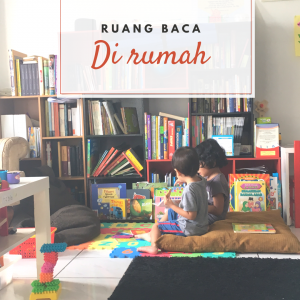 Dalam buku Montessori Read & Write oleh Lynn Lawrence, salah satu persediaan awal untuk anak membaca dan menulis adalah sediakan satu ruang khas dalam rumah. Guna rak buku yang sama ketinggian dengan anak-anak untuk mereka senang capai dan ambil sendiri bila-bila mereka nak dan tempat kita bacakan buku (read aloud).
Buku mesti tunjuk muka depan untuk tarik minat anak-anak untuk buka, belek dan baca. Kalau takde rak, Lynn cadang sandarkan je 3 – 4 buah buku di dinding. Buatkan ruang tu selesa, mungkin tambah karpet kecil, bantal, bean bag dsb. Rotate buku display (saya rotate setiap bulan) tapi pastikan ada buku yang paling anak-anak suka. Dengan rotate ni kita dapat tahu taste buku anak kita.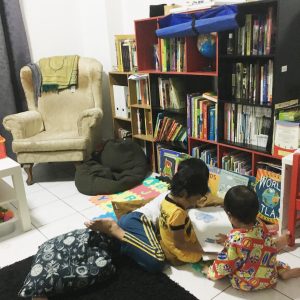 Dalam gambar tu, kali ketiga kami tukar kedudukan ruang baca (sebab tukar semua interior). Tapi saya suka yang sebelum ni, buku-buku sandar pada dinding bukan sandar pada rak buku camni.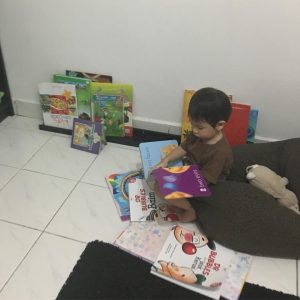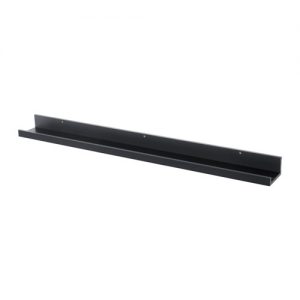 (Gambar ruang baca lama. Kami guna picture ledge dari IKEA untuk display buku dan letak je kat lantai.)
Yang sekarang nampak macam serabut. Surprisingly, kali ni mereka banyak ke sini lepak-lepak, belek-belek buku dan baca-baca. Kadang ambil yang display, kadang ambil yang ada di rak (lebih pada nak sepahkan ?) .
Mungkin pilihan buku di display? Dekat dengan meja main? Dekat dengan sliding door (cahaya semulajadi)? Masih tak dapat kenalpasti apa yang tarik mereka ke sini beberapa kali dalam satu hari but it works! Even my husband commented "Bagusnya baca-baca buku." ?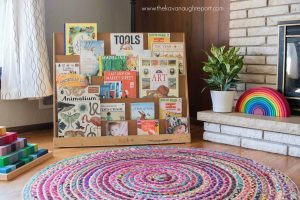 Baca 3 Steps to Create Montessori Inspired Reading Area di The Kavanaugh Report.
Ada banyak gambar-gambar di internet kalau google 'Kids/Toddler Reading Corner/Nook/Space' untuk inspirasi. Dan antara yang saya suka:
Dari atas kiri: