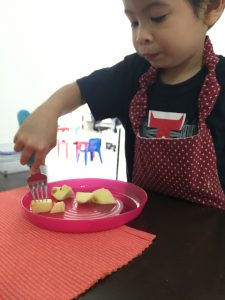 Mula dengan basuh apple, potong, makan.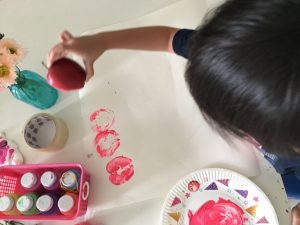 Apple Stamping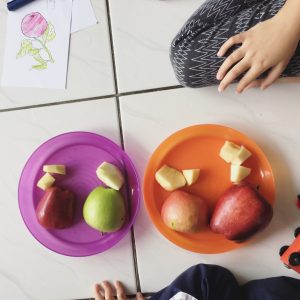 Abang & Kakak balik, buat parts of apple, buat booklet (tak ambil gambar), compare dengan apple sebenar, beritahu yang apple ada banyak jenis dan Haris beritahu yang dia perasan ada nama apple, Red Delicious! Lepas tu tanya rasa lain-lain ke? "Oh, why don't we test?" Despite the name Red Delicious, jenis ni yang dia paling tak suka! Heee. Haris siap beritahu yang ni ada masam sikit, yang ni berair haha.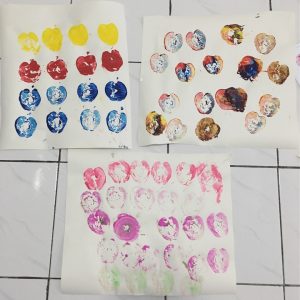 Abang and kakak joined apple stamping. Each own a style. Boleh teka siapa punya? Atas kiri, Hana, Atas kanan, Haris, bawah, Aqeel.