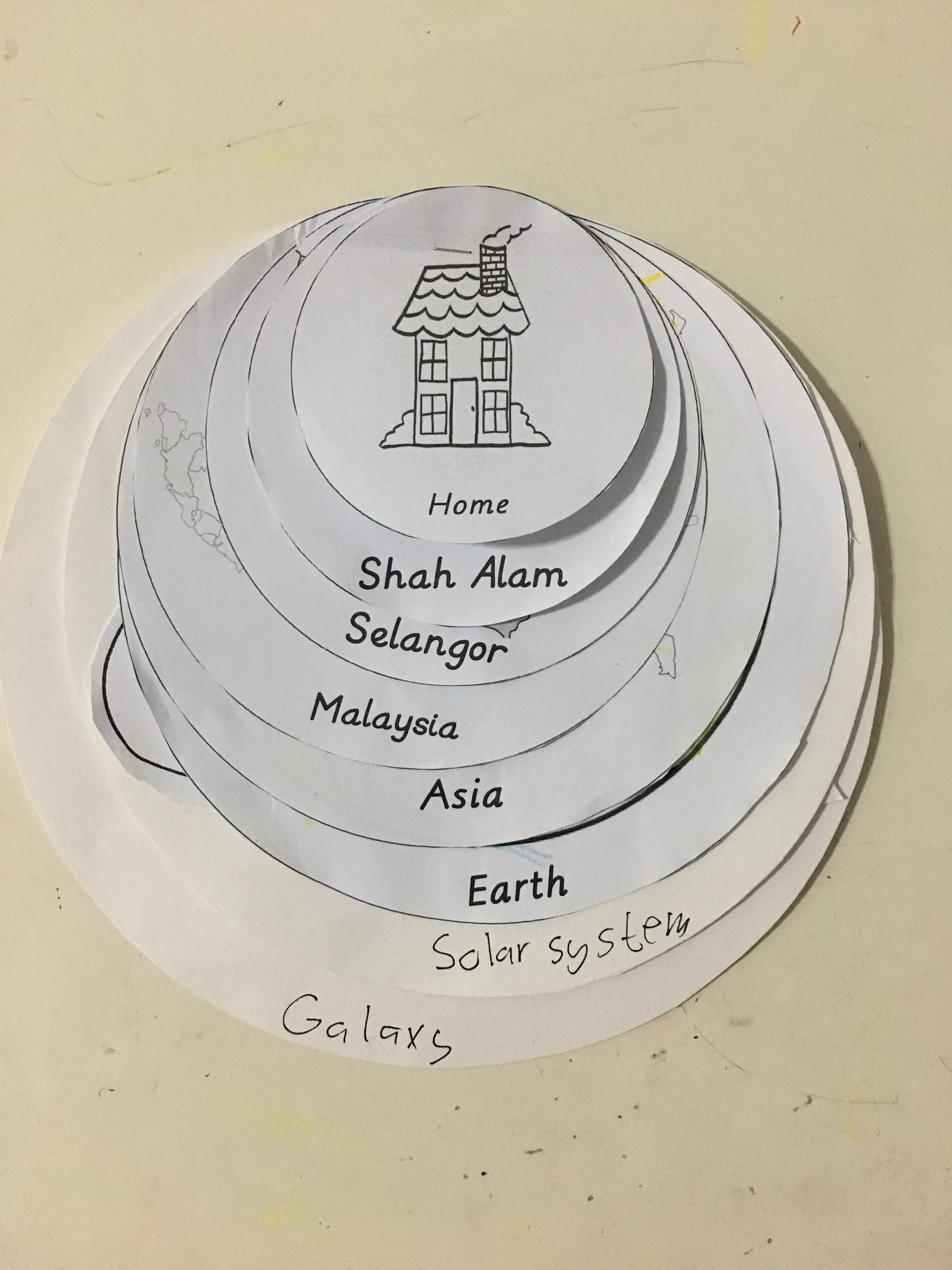 Mula-mula tunjuk video ni untuk dapat pemahaman yang dunia ni terdiri dari sebesar-besar alam semesta sehingga sekecil-kecil quarks. Prinsip Montessori ajar konsep menyeluruh / besar dan kecil-kecil-kecil.
Follow up video ni buat Cosmic Nesting Boxes atau Me on the Map.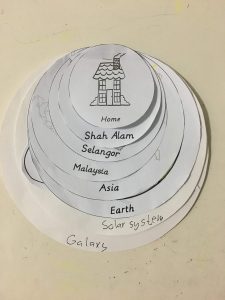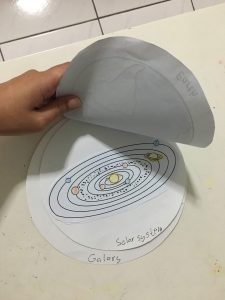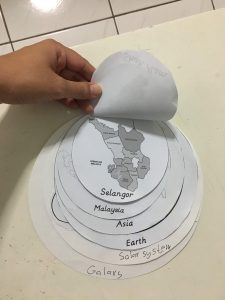 (Bagi solar system dan galaxy ni tak ada dalam printable jadi ukur dan gunting sendiri, print gambar solar system dan galaxy, gamkan. Lagipun lebih dari kertas a4 ukuran.)
Boleh juga tengok website Scale of Universe ni kita boleh sebesar-besar alam hingga sekecil-kecil quarks.
Untuk semua level:
Info:
Senarai buku di Gift of Curiosity
Constellation Mini Book di 123Homeschool4Me
Constellation Map Summer
3 part cards oleh Montessori for Everyone (search constellations)
Elementary
Star Charts Print dan tampal di board yang boleh letak pin. Print flag kecil untuk nama-nama dan bentuk buruj.
Projek yang boleh dibuat:
Build Simple Microscoppe & Telescope
Star Wobble
Spectrometer
Primary
Activity:
Pin Punching/Poking
Sticker Stars & Chalk di Gift of Curiosity
DIY Constellation Projectordi Playground Park Bench
Sewing Cards di Kids Activities Blog
Make a Star Wheel
Constellation Pin Punching Cards Printable di Gift of Curiosity
Crafts:
3D Paper Star Ornaments di the Artful Parent
Magic Rainbow Toothpick Stardi The Stem Laboratory
Arts:
Painting Galaxy