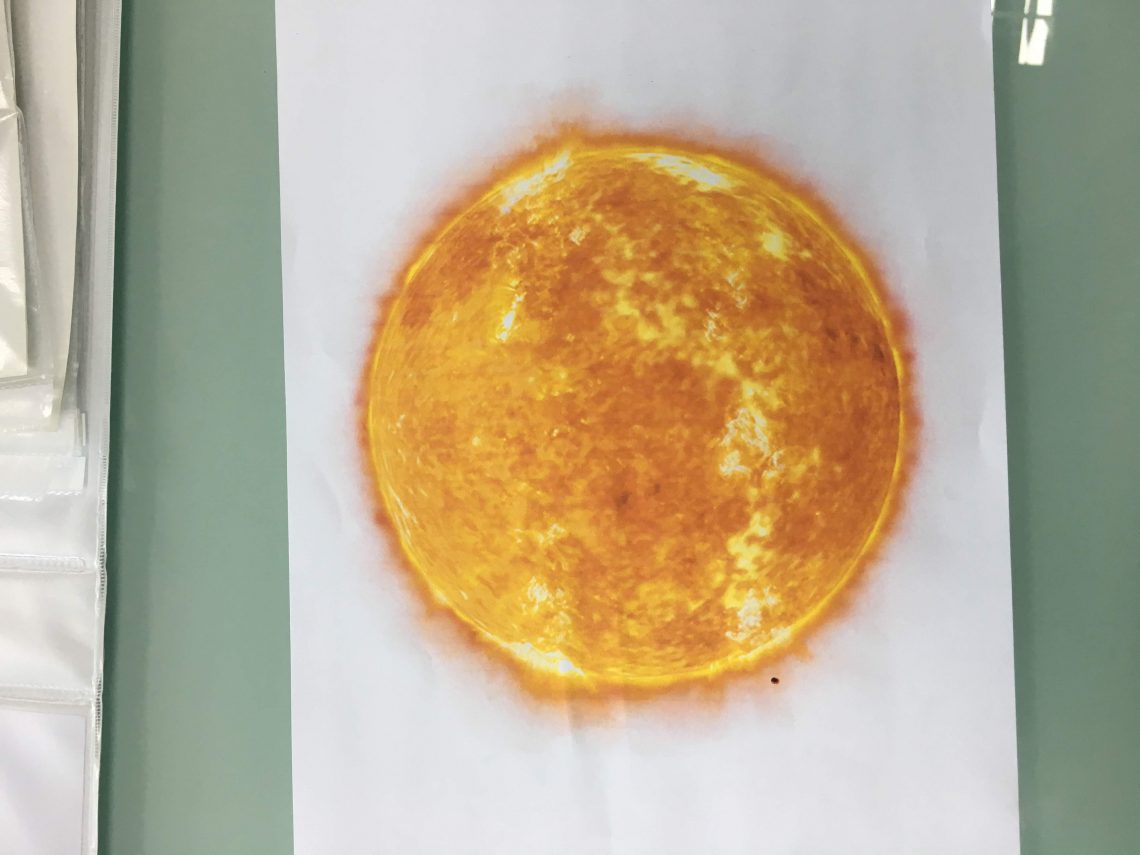 Space Unit with Grade 1 & 2
Saya mulakan space unit untuk kedua-dua grade yang diajar dengan First Montessori Great Lesson. First Great Lesson yang diceritakan ditweak sedikit supaya kena dengan tahap attention span mereka. (I gauged their behavior and attention span during our first two weeks together.) Tujuan cerita? Untuk bagi idea pada mereka bagaimana Allah ciptakan alam semesta dan kaitan dengan sekeliling mereka.
Pengalaman masa present.
Period pertama dengan Grade 2. Ada lebih kurang 8 pelajar tapi yang paling banyak bergerak dan agak banyak bercakap. Agak susah juga untuk dapatkan perhatian mereka untuk dengar keseluruhan cerita. Habis presentation, mereka boleh samada berkumpulan atau berseorangan pilih aktiviti-aktiviti yang mereka ingin buat. Ada beberapa pelajar yang tak sempat buat semua dan minta nak buat lagi. Oleh sebab kesuntukan masa, esok akan disetup lagi. Kemudian Grade 1, sama juga.
Aktiviti-aktiviti yang tersedia selepas presentation
States of matter. Padankan three part cards dan dengan ketiga-tiga bahan. (tiada dalam gambar lagi masa ni, ada di meja presentation)

Mengenali bentuk-bentuk galaxy dan cipta galaxy sendiri.

Mengenali planet-planet di Solar System. Susun ikut susunan.

Me in the Map. Susun ikut saiz. Kita rumah negeri hingga galaxy.

Puzzle Solar System yang tahap susah. Took 2 children half an hour to complete this.
Aksi-aksi mereka beraktiviti
Hari-hari berikutnya ajar ikut topik dalam silibus.
Grade 1 belajar tentang matahari (ciri-ciri dan fungsi) dan bumi (bumi terdiri dari darat dan air dan berputar pada paksi menyebabkan siang dan malam).
Grade 2 pula ikut silibus belajar tentang bulan dan bintang; buruj.