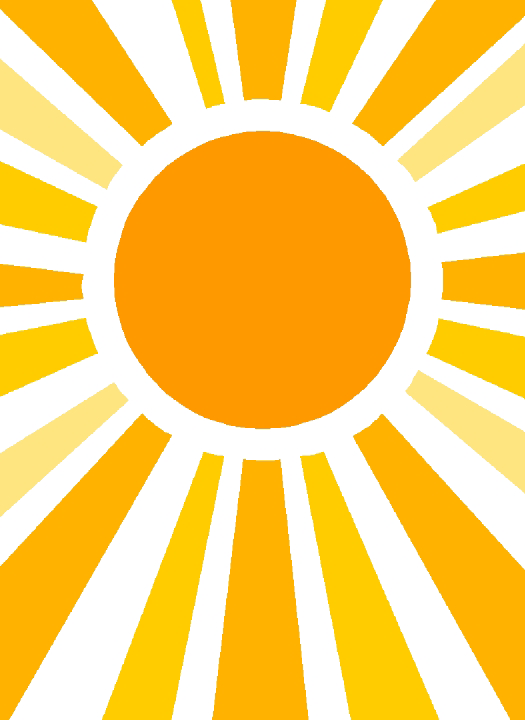 Untuk Geogprahy tahun ni saya follow mostly sequence dari Keys of the Universe. Awal tahun hari tu dah cerita First Great Lesson dan Second Great Lesson, tapi disebabkan keadaan kesihatan dan sibuk dengan buat komponen diploma tu, lama kami tertangguh. Jadi kali ni, fikir pickup jelah mana-mana topik. 
Saya mula dengan Chapter 3, The Sun and the Earth iaitu Rotation of the Earth and Consequences. Rasa cam kami banyak buat topik astronomi sebelum ni, tapi bila sembang mereka belum nampak atau tak ingat. Especially Aqeel, banyak dia tanya. Lagipun tak pernah bagi lesson ni ikut kurikulum Montessori. Saya tidak langgan/beli pun album KoTU, banyaknya saya rujuk banyak tempat dan mostly Ann Angell's album. 
Lesson pertama yang kami buat guna Carta 7a: The Solar Energy Absorbed by the Earth 
Carta ni saya tak buat baru. Saya hanya guna carta yang sebelum ini, yang Matahari dan satu titik bumi tu. 
Cerita dulu secara ringkas, tentang carta, matahari, cahaya dan haba diwakili oleh warna merah dan oren. Sinaran dan habanya go out in all directions. Cahaya dan haba ni boleh provide kepada juta-juta Bumi! (Saya tunjuk Bumi yang diwakili oleh dot yang kecil) Diorang pun wahh. Pastu diorang cakap mercury lah dan planet-planet lain pun dapat cahaya matahari. Jadi kat sini, Bumi hanya absorb sikit je cahaya dan tenaga dari matahari. Jom buat eksperimen. 
Saya ambil lampu pasar malam (boleh beli di Shopee) dan bead unit. Ambil bead unit untuk wakil Earth sebab nak bagi nampak ratio antara saiz matahari dengan bumi. Kami masuk bilik yang gelap. Buka lampu. Cuba tengok cahaya pergi mana. Masa ni diorang perasan bahagian atas bawah bumi tak dapat cahaya dan bahagian belakang pun. Terus mak dia lupa nak highlight tentang betapa sikit sebenarnya energy matahari yang Bumi dapat, sebab duk bincang tentang which part of Earth yang byk dapat cahaya matahari. 
Dah selesai, minta mereka buat note. Pastu barulah teringat tentang sinar matahari sikit je dapat kat Bumi. Sebab statement untuk Eksperimen ni adalah:
Statement:  The earth receives a very small part of the solar energy.
Huhu. Jadi saya hanya minta perhatian dan cakap ingat tak tadi kat mana dalam bilik bercahaya. haha. Bincang secara oral dan berdasarkan ingatan je lah. 
Boleh rujuk lesson berkaitan Chapter ni di:
Esoknya kami bincang tentang Matahari yang disebut di dalam al-Quran, khusus kepada sinaran cahayanya.
Sumber:
https://miracles-of-quran.com/sunlight.html
https://corpus.quran.com/wordmorphology.jsp?location=(71:16:6)
https://corpus.quran.com/wordmorphology.jsp?location=(10:5:4)
Next: Chart 8a: Fire and Ice