4 Peringkat Perkembangan (ringkas)
"The child passes through certain phases, each of which has its own particular needs. The characteristics of each are so different that the passages from one phase to another have been described by certain psychologists as 'rebirths'. (Montessori, "The Four Planes of Education", p.1, reprinted in 2004).
Perkembangan manusia ikut Montessori tidak menaik tapi berombak.
Boleh nampak perubahan dari segi personaliti, kemahiran kognitif dan tingkah laku pada setiap peringkat.
Setiap peringkat mula semula dengan set ciri-ciri, keperluan dan tingkah laku yang baru. Bila satu-satu peringkat tu naik sampai ke kemuncak, ia mula menurun untuk beri laluan peralihan ke peringkat seterusnya.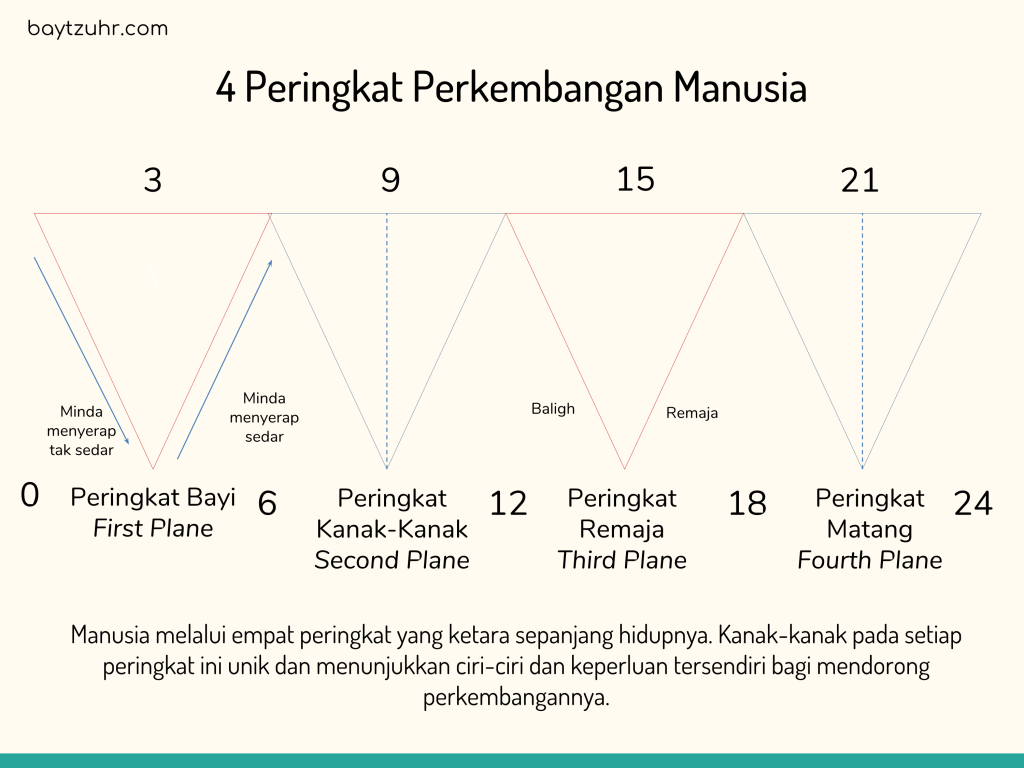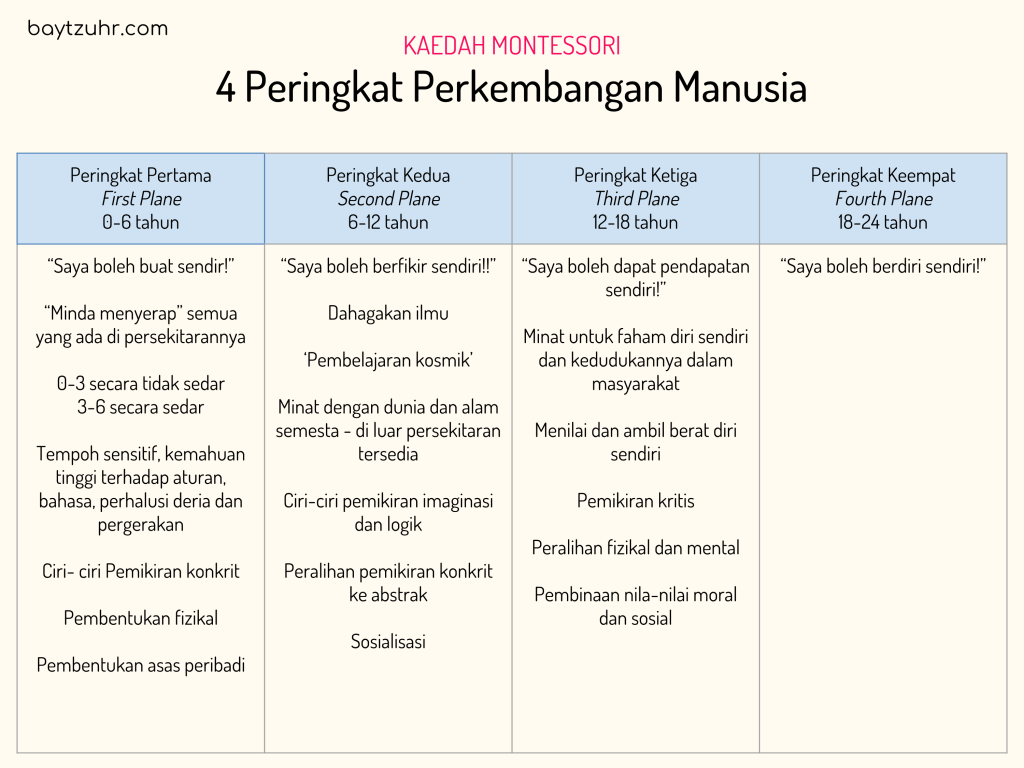 Baca lebih lanjut di sini.