Point, Line, Surface, Solid & Exploring Lines
1. Point, Line, Surface, Solid
Untuk geometry minggu lepas mula dengan konsep point, line, surface, solid. Kenalkan pada Haris dulu walhal lesson ini adalah untuk lower elementary. Tapi sebab Haris tak pernah didedahkan jadi untuk geometry mula dari awal.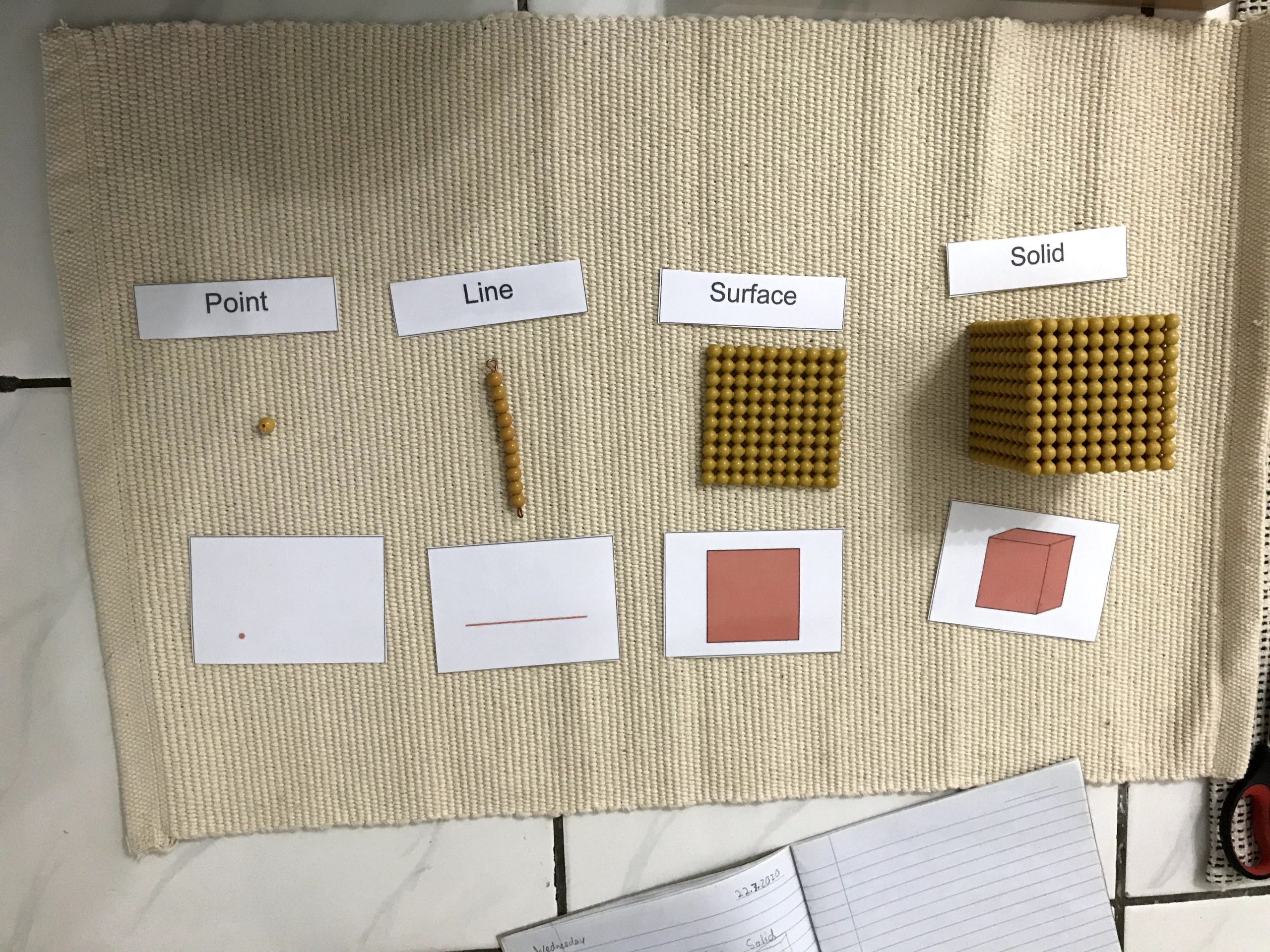 Mulakan dengan tunjuk material yang dia dah biasa. Unit as point, ten as line, hundred as surface dan thousand as cube. Untuk unit tu saya ambil dan berdiri dekat dengan Haris dan undur dan undur dan undur untuk dia tengok nampak tak makin lama makin jadi titik. 
Letak label dan rekod dalam buku. Dia juga kena cari bahan-bahan dalam environment yang point, line, surface dan solid. 
Untuk point, saya pun terfikir lama. Contoh point, titik nokhtah, star dalam map, etc. 
2. Straight & Curved Lines
Saya kemudian introduce straight dan curved line. Guna Geometry cabinet ambil square dan minta dia trace one side and say, "straight line". Ambil circle dan trace "curved" (tak sempat saya cakap lagi dia dah cakap dulu.)
Next is to sort all geometric shapes into category of straight line dan curve line.