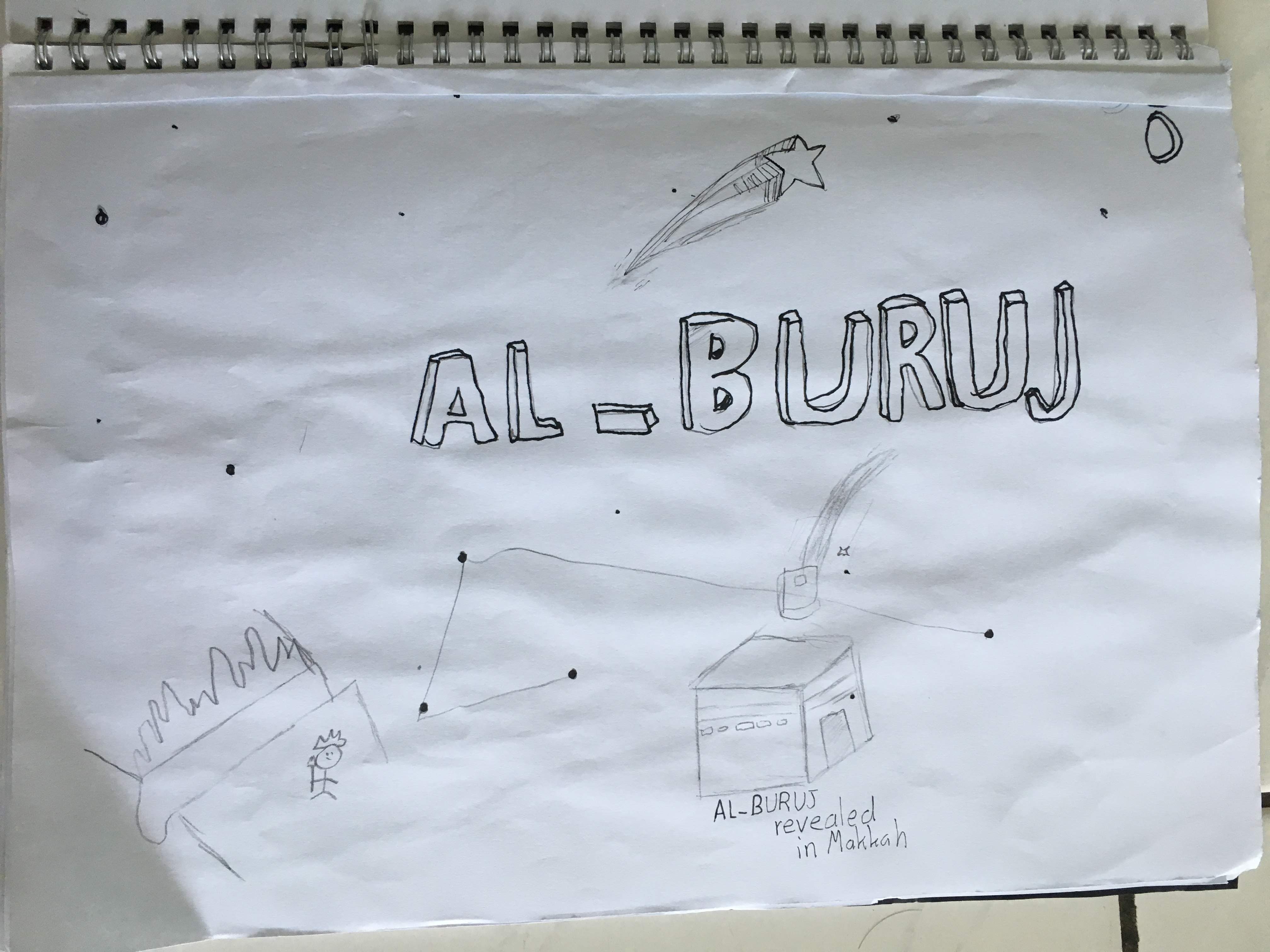 1st Great Lesson Follow Up: Astronomy
Honestly, 1st great lesson was presented earlier this year. We didn't get to do real follow ups. Now that we have more time settled down, I read briefly the first great lesson and did this follow up. I was still not sure how to go about it, so I'm still experimenting. I added islamic viewsand relate this topic with Quran. It's coincidence that we're reading surah al-Buruj this time. This is how we journal our findings and research. Haris into lettering, he learned this kind of lettering when we did Quran Journaling and he added doodlings. There's trench there if you see it closely, because he remembers the story mentioned in this Surah. I added a printed malay version of Buruj, made him read it and glued it.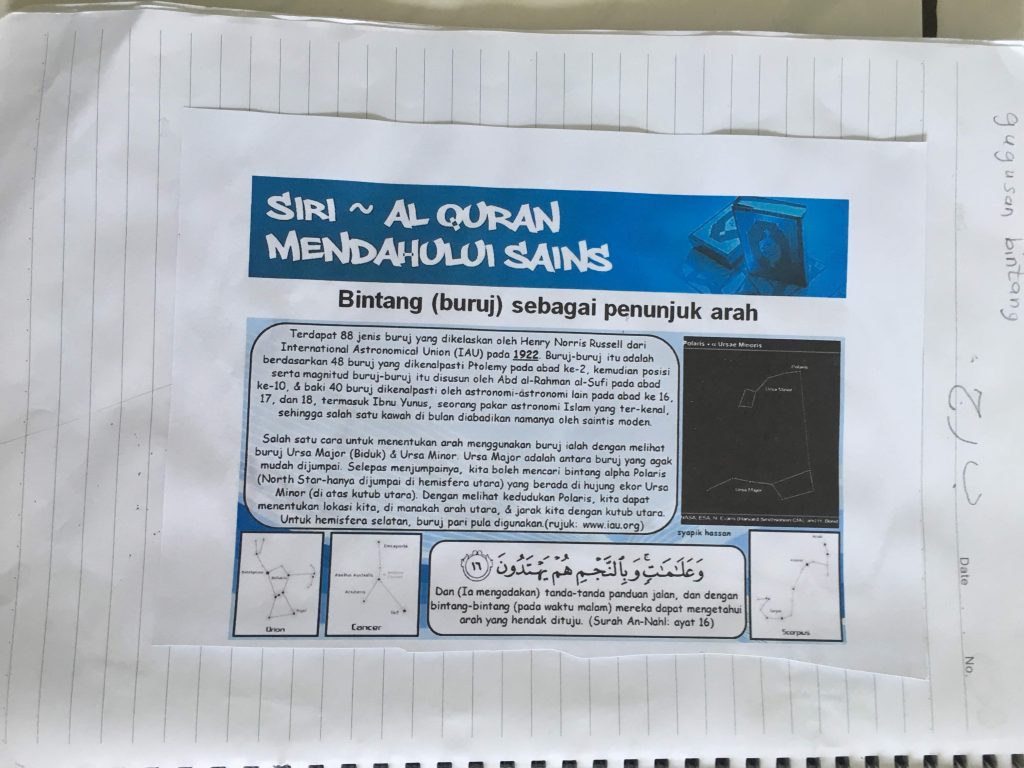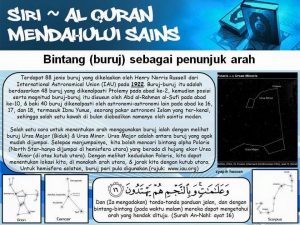 Gambar ni save masa ada orang share di Facebook sebelum ni. 
I chose a few related ayahs and made copyworks. I actually made two versions of the translations. Malay and English. He chose English, because it's short.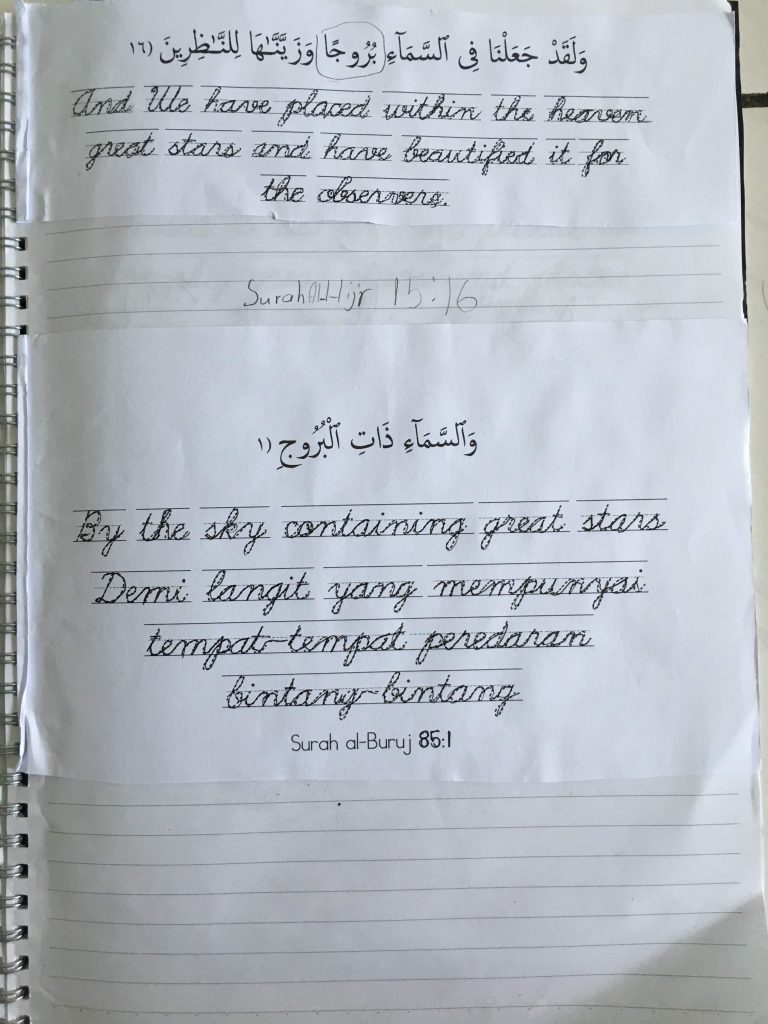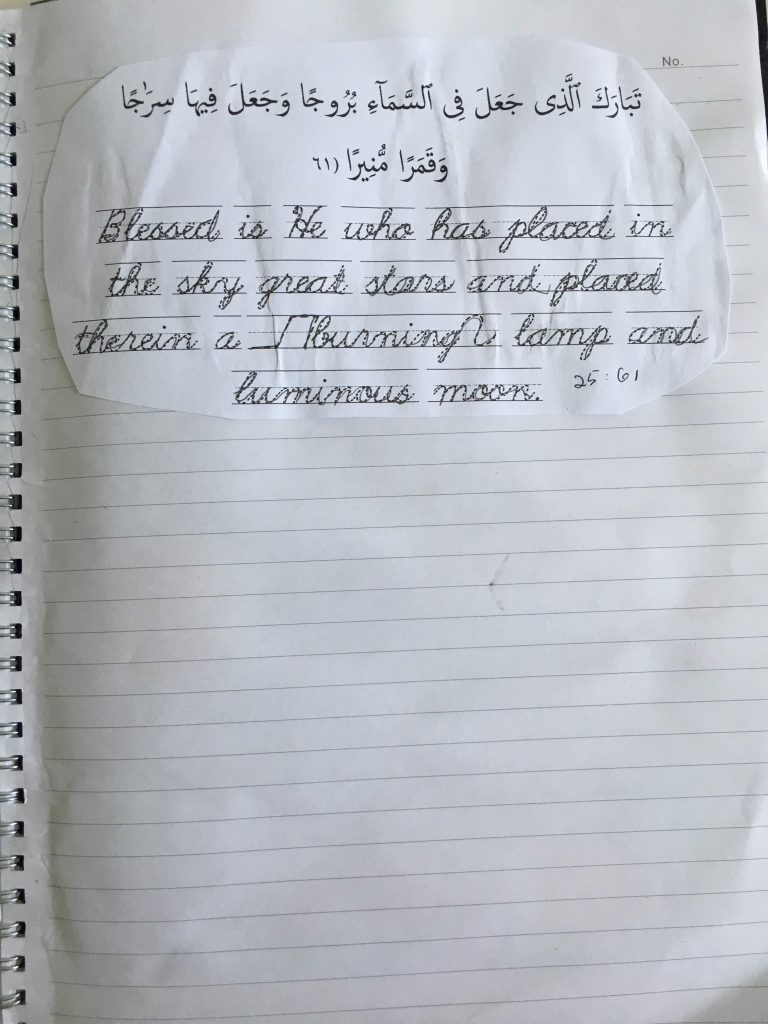 [google-drive-embed url="https://drive.google.com/file/d/1Ywvvu__oNNn9UFoV2ptT7fQP6DiYhwlG/preview?usp=drivesdk" title="Buruj Copyworks.pdf" icon="https://drive-thirdparty.googleusercontent.com/16/type/application/pdf" width="100%" height="400″ style="embed"]
Next we studied about constellations and I asked him to choose one constellation to study in depth. He chose Leo, because it's his zodiac. We talked about zodiac.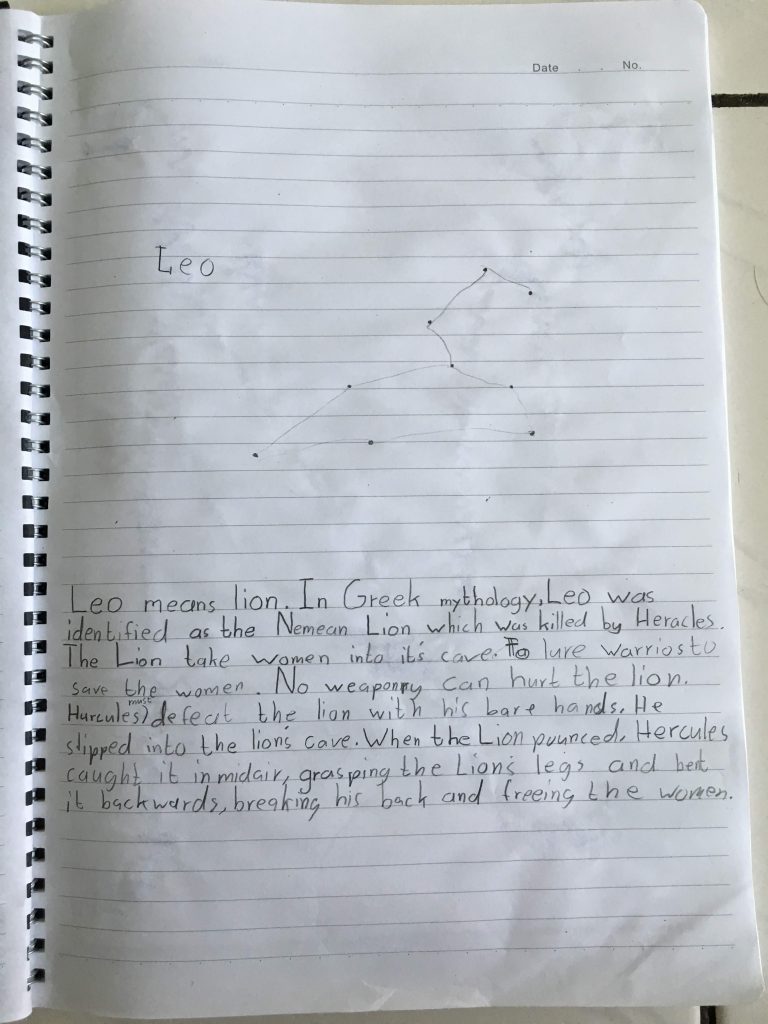 We studied galaxies and in the end I asked him to choose one and study. He chose Cartwheel Galaxy. It's a beautiful galaxy for him. Galaxies three part cards can be downloaded at The Learning Ark.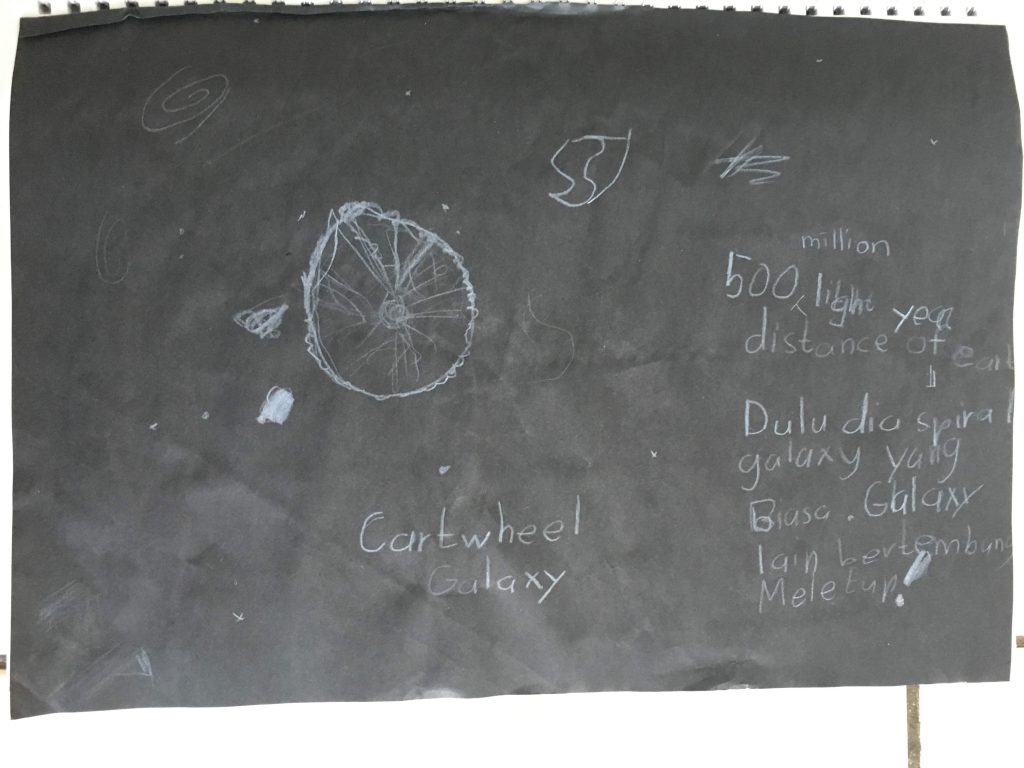 Next, we studied all mentioned 'star' in the Quran. I find it fascinating that it almost in sequence of its life cycle. How Allah created it, and in the end it'll die.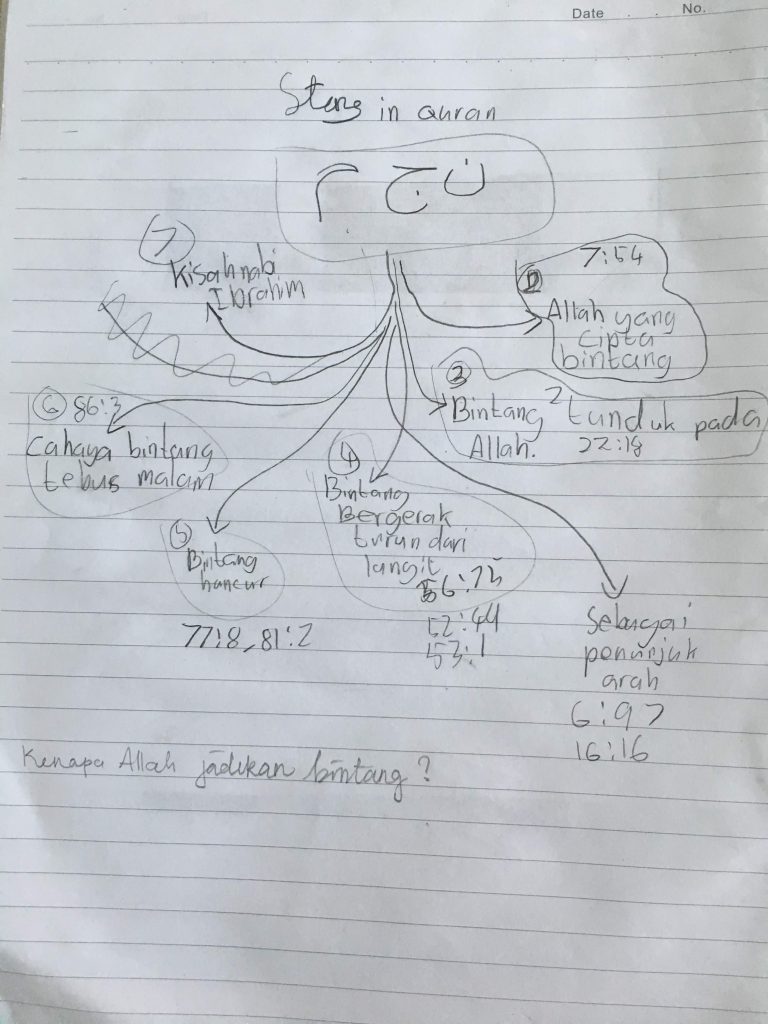 I wrote a question for him to research on our small whiteboard everyday. One question a day. This what he found out with little guidance from me. He did ask me from time to time meaning of english words. I asked him first you can write in bahasa. He insisted in writing in English, which I am glad.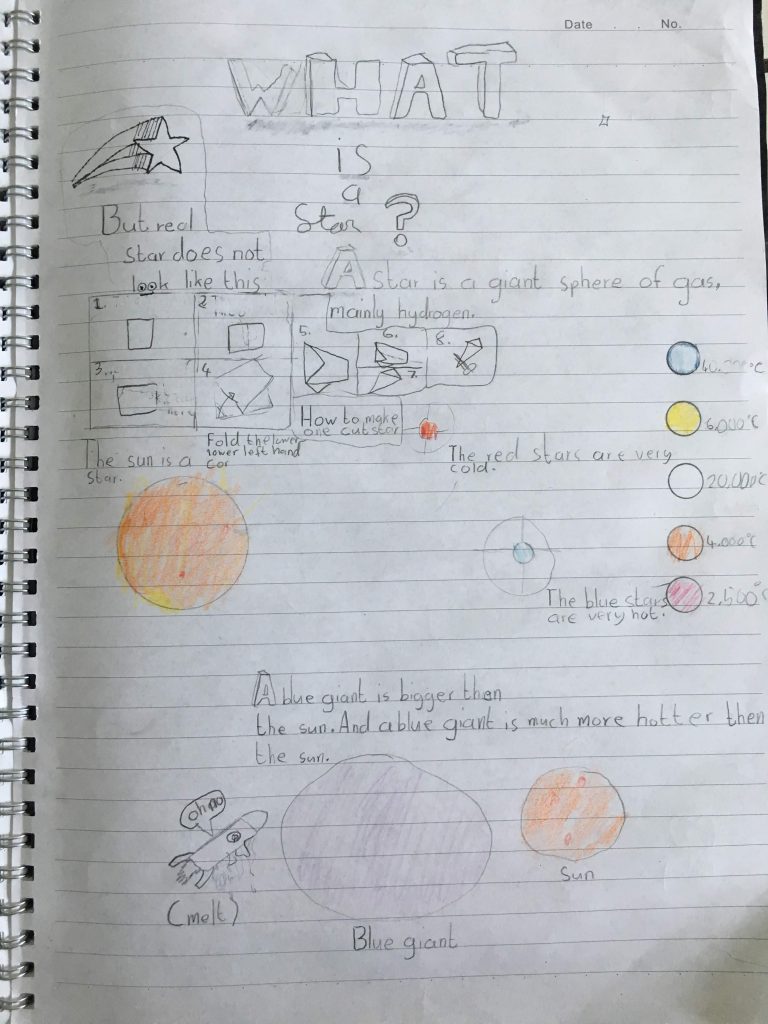 Next day's question is the life cycle. You can clearly see the mood when he wrote this. Haha.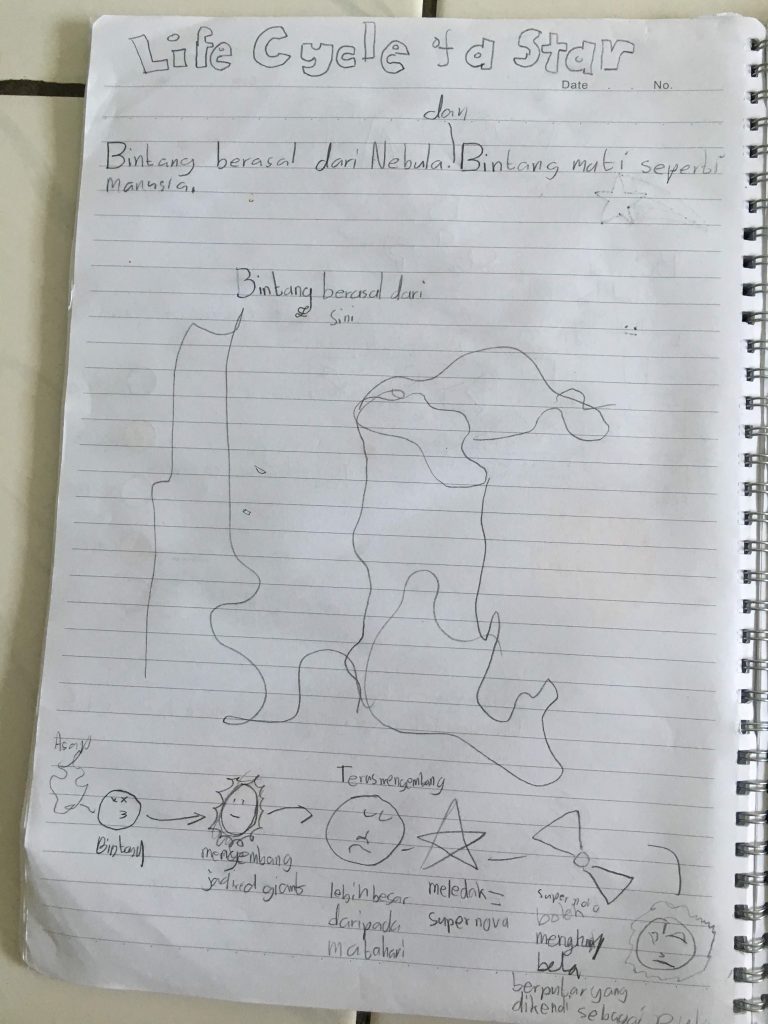 Last but not least, each day he chose one planet to research on. He tried finding information on the internet and it appeared hard for him so he ended up using all Planets book that we borrowed from our local library.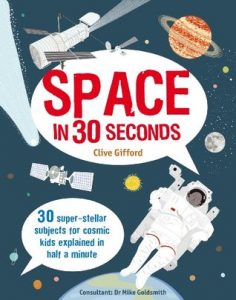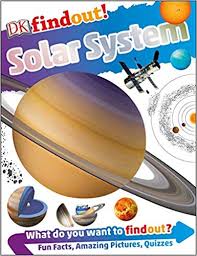 I used Planet Report Template from Suzie's Home Education Ideas but the blog is not available now.