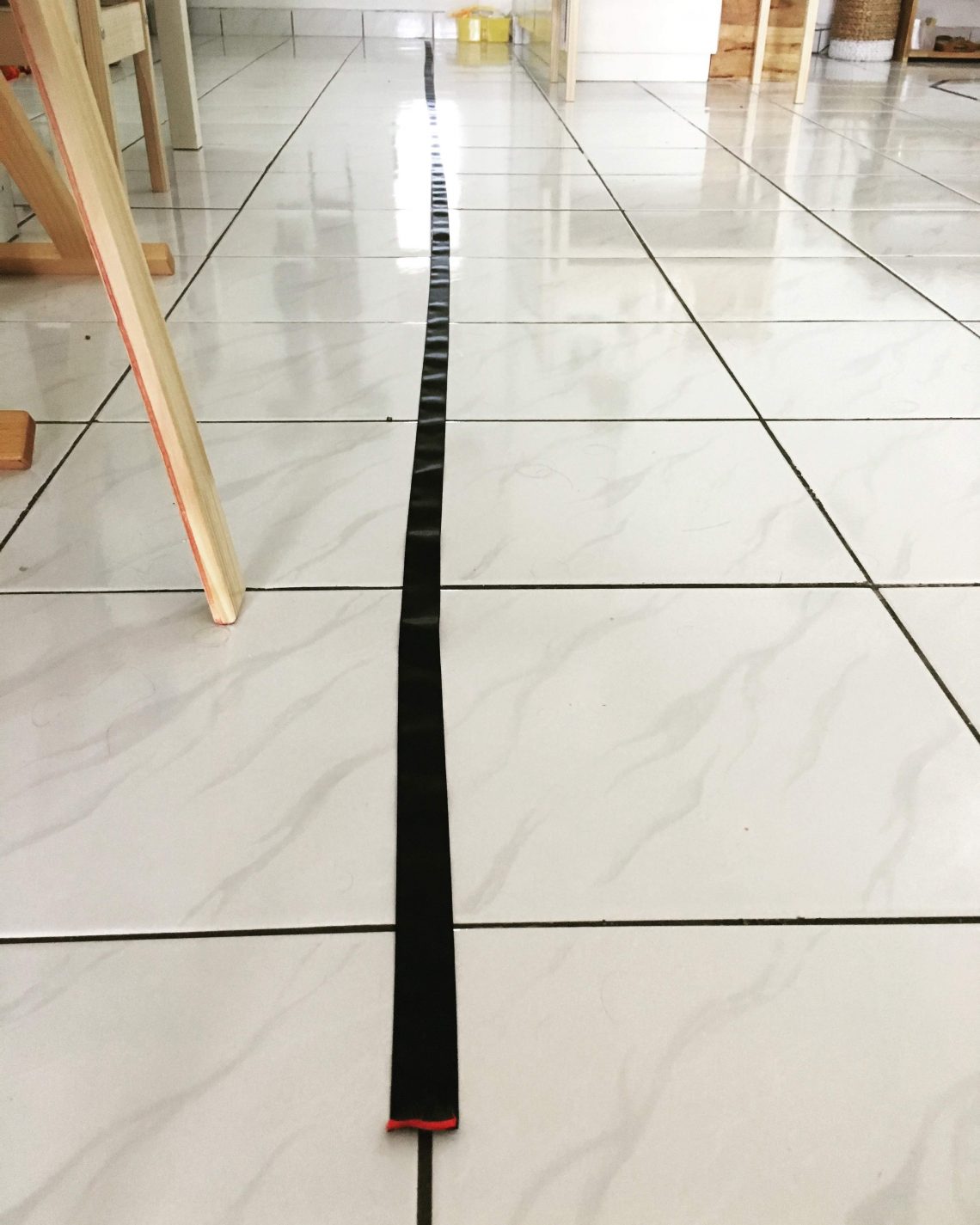 Persediaan untuk Second Great Lesson, The Timeline of Life.
Setelah kaji dan kaji, saya berkeputusan untuk present The Long Black Strip dahulu sebelum present The Timeline of Life.
Boleh baca tentang The Long Black Strip di sini dan sila baca sejarah bagaimana lesson The Long Black Strip ini terlahir. Sangatlah signifikan. Truly, Maria Montessori tak lepas peluang untuk beri pengajaran yang konkrit kepada kanak-kanak.
Boleh baca artikel penuh mengenai The Long Black Strip di Montessori Services. 
Saya beli ribbon hitam dan merah. Hitam mewakili tempoh masa dari bumi terbentuk sehinggalah merah, bila manusia mula muncul di bumi. Cerita asalnya diceritakan teori Darwin, teori evolusi tetapi kita sebagai umat Islam, tidak diceritakan begitu. Kita cerita ikut prinsip Islam.
Cerita yang saya ceritakan ini agak simple. Ianya di olah dari 3 versi yang saya dapat.