I tried planning ahead of what to do for Haris for him to learn for the whole week, or at least for a few days but most of them never get done.
Mostly based on his moods. I can never force him to do things and I would never. I suggest him to do this and that and if he is willing, we'll do it. Just like last week, when out of the blue he asked me to do origami horse, this week he wants everything to do with the police. It is chaotic for me because I have to google things (I rely in internet so much, sigh). While searching for things, he pesters me to do things with him and Hana too for attention. Goodness. By 9pm I already run out of energy. But, Haris sleeps in late. Because of his time with Papa. I wish he comes home earlier and participate in making Haris sleeps early like lights out at 9pm. Hmm.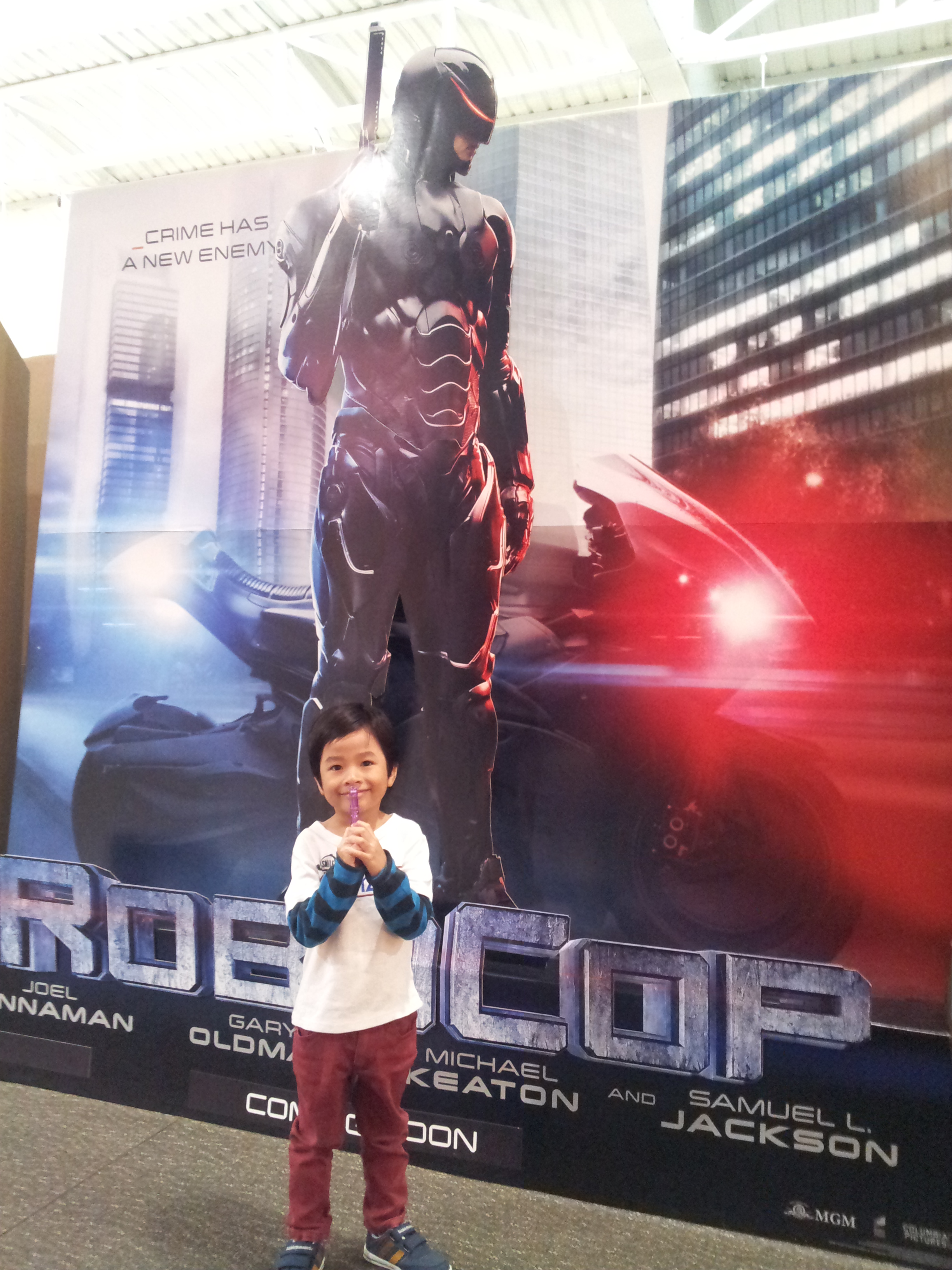 We went to see movie; The Lego Movie on Sunday (Haris and Papa je) and me and Hana strolling around the mall! Yay! And bookstore! My child-teenager self surfaces eversince we decided to include learning around the house and I have become obsessed with books again. Peace of mind. Indeed, Allah is the best planner, He sent me Papa to put a stop in buying books. LOL. If not I'll end up buying books which god knows when will I have time to read all of them. I spent around one hour and a half in MPH and I'm happy that MPH caters syllabus from outside, UK, US, Japan, Singapore, Japan and Australia. I have to have to visit its Megastore in OU but I hate going to OU. Too big and hard to park. The thing is they only sell workbooks and not textbooks. I bought singapore math workbook for Haris and I realise that what I actually need is textbooks or teacherguide! Tapi tak rugi. Kalau tak cuba tak tahu. Kena menabung lagilah untuk next purchase. Hehe. Hopefully adalah kat OU sana.
Disebabkan Lego itu, satu minggu ni Haris nak jadi polis. =.= He kept begging me to buy him handcuffs because the old one dah patah. Last-last buat DIY handcuffs with kitchen towel roll and a shoelace.