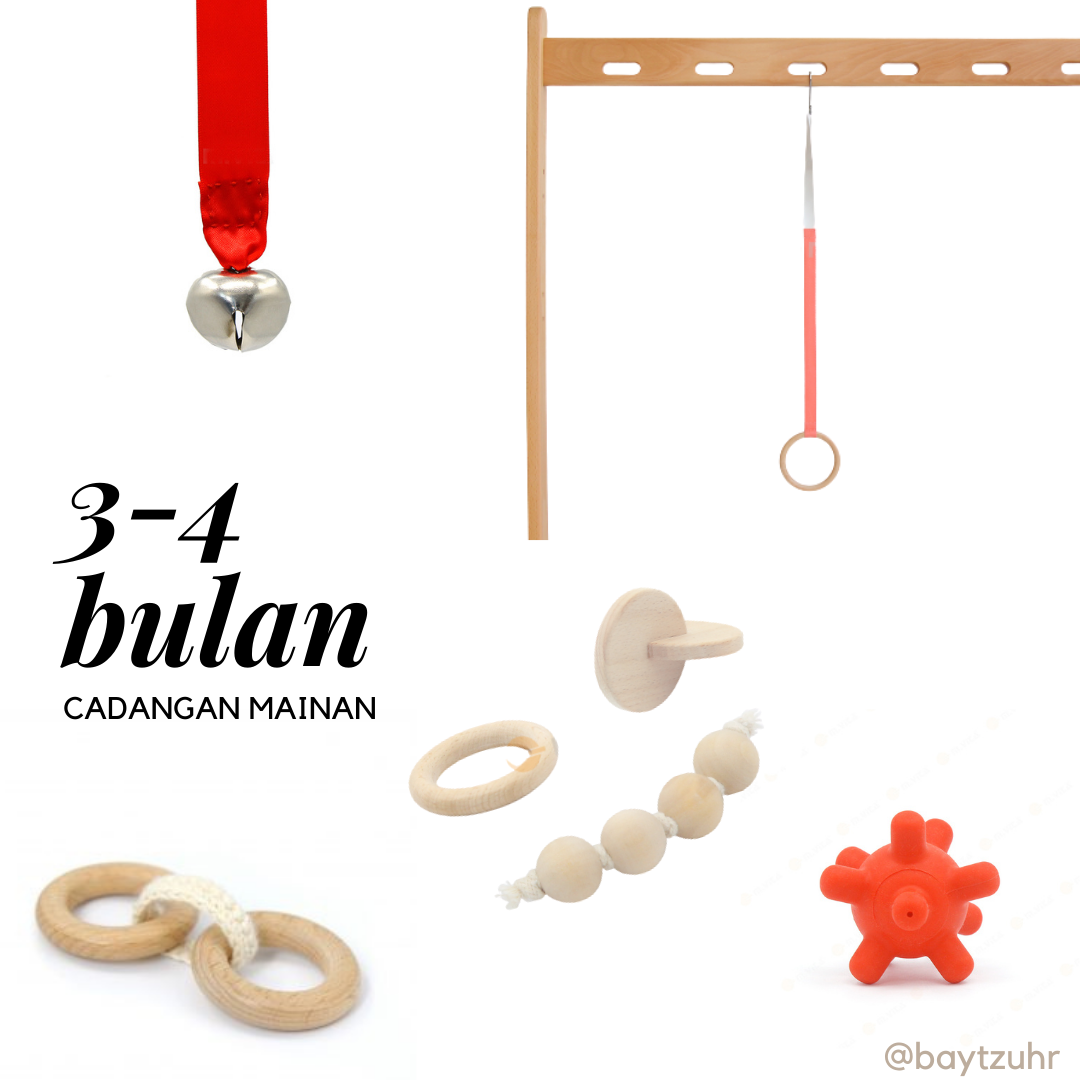 'Toys' untuk bayi 3-4 bulan
Jika tanya mana-mana Montessorian, mereka akan rujuk tahap perkembangan pada umur tersebut. Sebab, Montessori is all about aiding children in their natural development.
Carta di bawah adalah carta yang memudahkan untuk kita rujuk. I am no expert in 0-3 years development, tapi biasanya carta ini juga saya rujuk untuk lihat perkembangan kanak-kanak dan rekemenkan pada ibu bapa. Boleh dilihat di carta, ada dua jenis physical development. Di bahagian atas adalah 'equilibrium' (bagaimana mereka gunakan badan mereka bergerak di dalam ruang), dan di bawah 'hand'.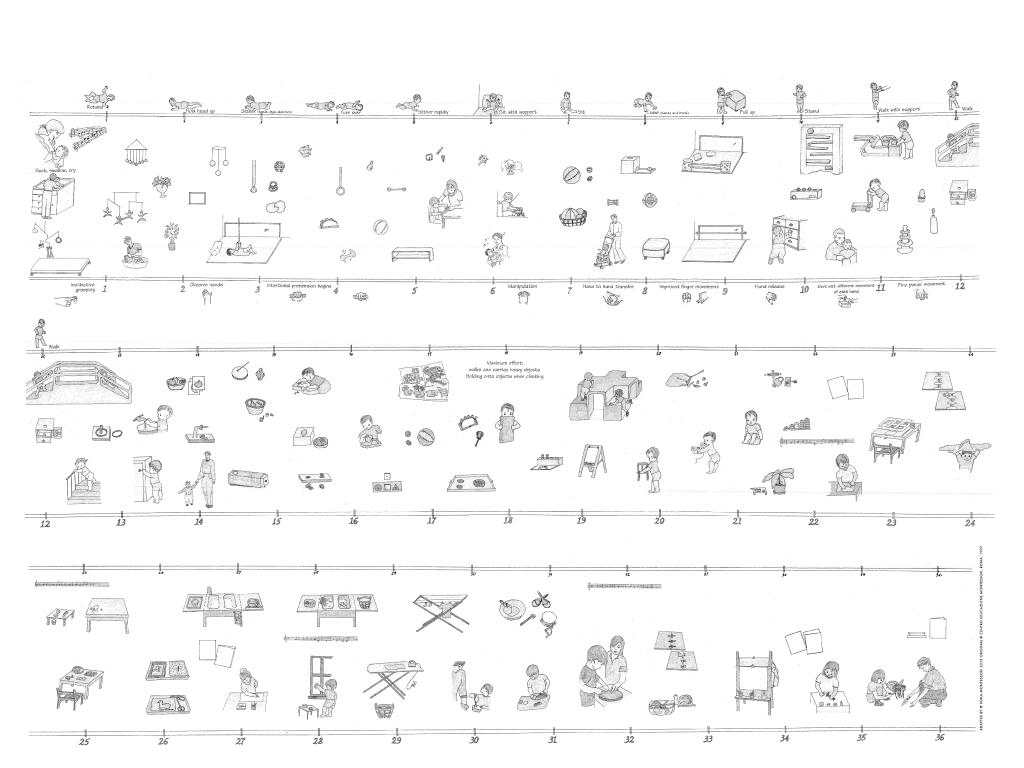 Have to also remember, yang carta di atas hanyalah sebagai guide. Saya akan minta juga mereka observe dan tengok apa yang anak sedang buat sekarang? Contohnya, baby aware dengan tangannya dan asyik tengok je tangannya, dari reflexive grasping kepada voluntary grasping. So masa ni dah boleh beri grasping materials. 3-4 bulan still grasping with four fingers, no thumb involve so might want to give something yang mereka boleh grasp with whole hands.
As for visual experiences, mobile digantung. Sebelum ni arm dan tangan bergerak as one set, now that he discovered hand, makin lama he will try to intentionally reach and grasp. So mobile yang disediakan digantung within his arm reach, dan talinya elastic sebab mereka akan automatically bila dah grasp akan bawa ke badan mereka. Bell is usually given, sebab masa mereka nak capai it provides cause-effect, bila tersentuh akan bunyi.
Untuk equilibrium, also consider movement area. Bila kita dah nampak mereka dah kick dengan kaki dan badannya mula bergerak tempat. (sorry weird BM!)
Contoh gambar movement sebagai contoh dan inspirasi: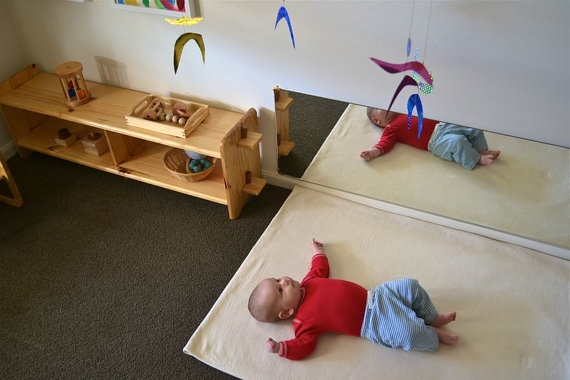 Kylie from How We Montessori said this is temporary but I see why not if you lack of space!