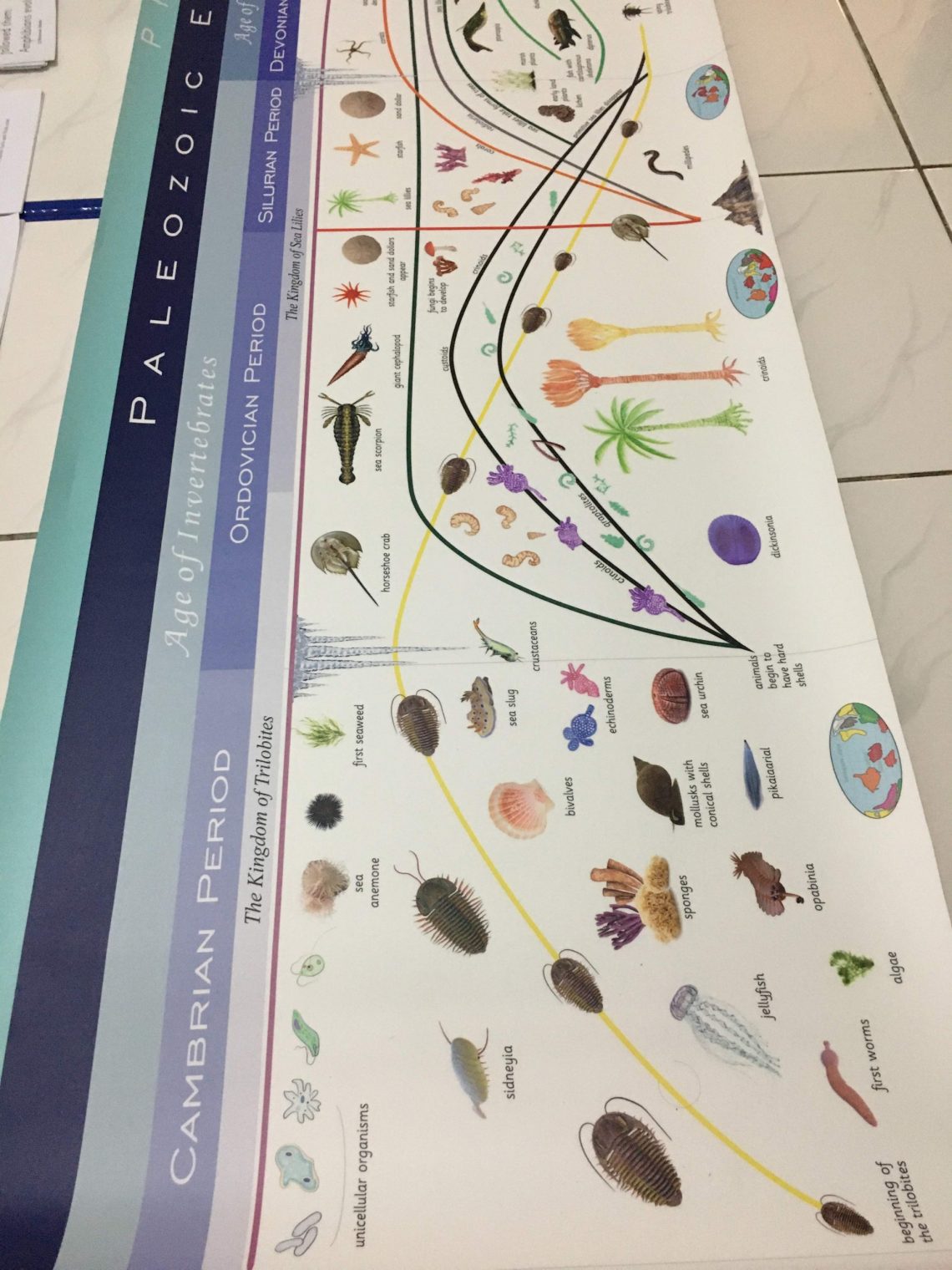 2nd Great Lesson – The Coming of Life
2nd Great Lesson adalah The Coming of Life. Cerita ini akan buka kepada study of biology dan explore tentang tumbuh-tumbuhan dan haiwan, bagaimana mereka hidup, berfungsi, bekerja, klasifikasi dan hubungan dengan manusia dan alam sekitar.
Masa tengah cari-cari info dan cerita berkenaan dengan 2nd Great Lesson ni di internet, dapat lihat ada dua cara cerita. 1. yang dinamakan The Coming of Life dan The Timeline of Life. Saya tak pasti sebetul-betul sequencenya.
First time saya cerita, saya banyak ikut cerita dari Missbarbara, ianya agak dry, banyak fakta dan tak dapat tarik interest. Tahun kedua, saya ikut yang ni tapi banyak modified, Meher Montessori School. Saya tak includekan part Matahari, udara, air dan batu bercakap-cakap. Saya banyak skip part tu dan terus ke Allah cipta hidupan dari air.
Tahun ni berbeza sedikit, dan tahun Hana dan Aqeel join sama. Hana dan Aqeel menunjukkan ciri-ciri yang mereka banyak menggunakan minda imaginasi mereka. Mereka ada good foundation of reality dan mereka ada juga asas yang semuanya dari Allah dan semuanya ikut peraturan Allah. Jadi saya fikir, saya includekan dialog-dialog dari Matahari, udara, air dan batu. Dan seperti yang saya expect, part tu memang mencuit imaginasi mereka dan juga jelas! Jelas tentang peranan setiap satu. Cumanya saya perlu hone lagi skill part yang selepas tu supaya menarik. Saya banyak ikut di Montessori Teacher's Collective's Website. Di situ juga ada DIY Timeline. Versi yang sama juga di sini: Montessori Commons
Bahan untuk cerita The Coming of Life, tidak perlu banyak seperti First Great Lesson. Untuk cerita ini hanya perlukan carta The Timeline of Line yang panjang tu dan merangkumi semua era-era masa di Bumi. Pada asalnya saya DIY dari sumber internet, kemudian Rumi Montessori ada jual versi Timeline yang tiada Sapien di belakangnya.
Antara soalan yang ditanya adalah apa itu menghakis? I guess our next lesson would be about rocks and erosion.
Follow up dari 2nd Great Lesson, ada beberapa lagi key lessons yang lain. And period mana yang berminat akan dig deeper.
Sumber:
Video
https://www.youtube.com/watch?feature=player_detailpage&v=LvGEcSGQJ9k
https://theglobalmontessorinetwork.org/resource/elementary/the-coming-of-life-english/
https://www.youtube.com/watch?v=yPc_DBEGzZw