Bermula minggu lepas sekali lagi cuba praktis lagi untuk Hana aware dengan ending sounds. Quoting post di Instagram 21/7/2017.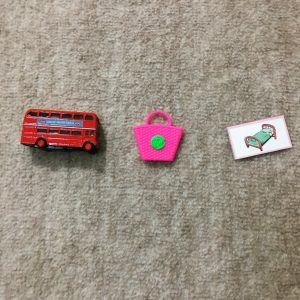 Hana di stage 4 i spy. Aware dengan ending sounds. Byk kali dh cuba sebelum ni tapi asyik guna ending sound jadi beginning sound. Jumpa tips guna beginning sounds sama dan ending lain. Set sebelum book, ball dan basket. Bila minta "I spy with my little eye something that begins with b and end with k" dia akan sebut "k k k kbook" jadinya. Huhuhu. Lepas tu baru slow2 dia nampak kot. She has tendency untuk sebut, mungkin sebab tu jadi susah. Jadi minta dia tunjuk je. Lepas tu baru ok. Set 2 ni masih guna beginning yang sama ending beza. Dan makin smooth.
Untuk latihan pengukuhan, kami guna ending sound cards dari Montessori Print Shop.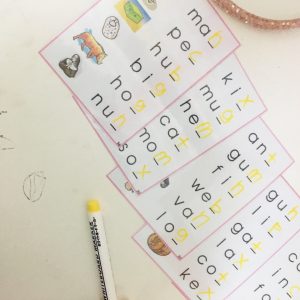 Yang ini lebih kepada Pink Series ending sounds yang semuanya three letters objects tapi sebenarnya perkataan panjang pun boleh. Yang mana beberapa hari lepas tu masa tengah rehat-rehat tu kami main-main animals figurines, lepas tu secara spontan buat I-Spy. Elephant, Giraffe, Starfish, Sheep etc.
Latihan lain kami buat: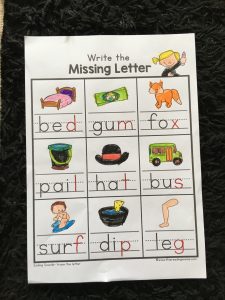 Worksheets dari This Reading Mama.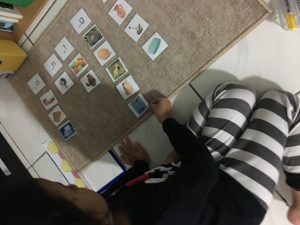 Ending Sound Sorting di Montessori for Everyone