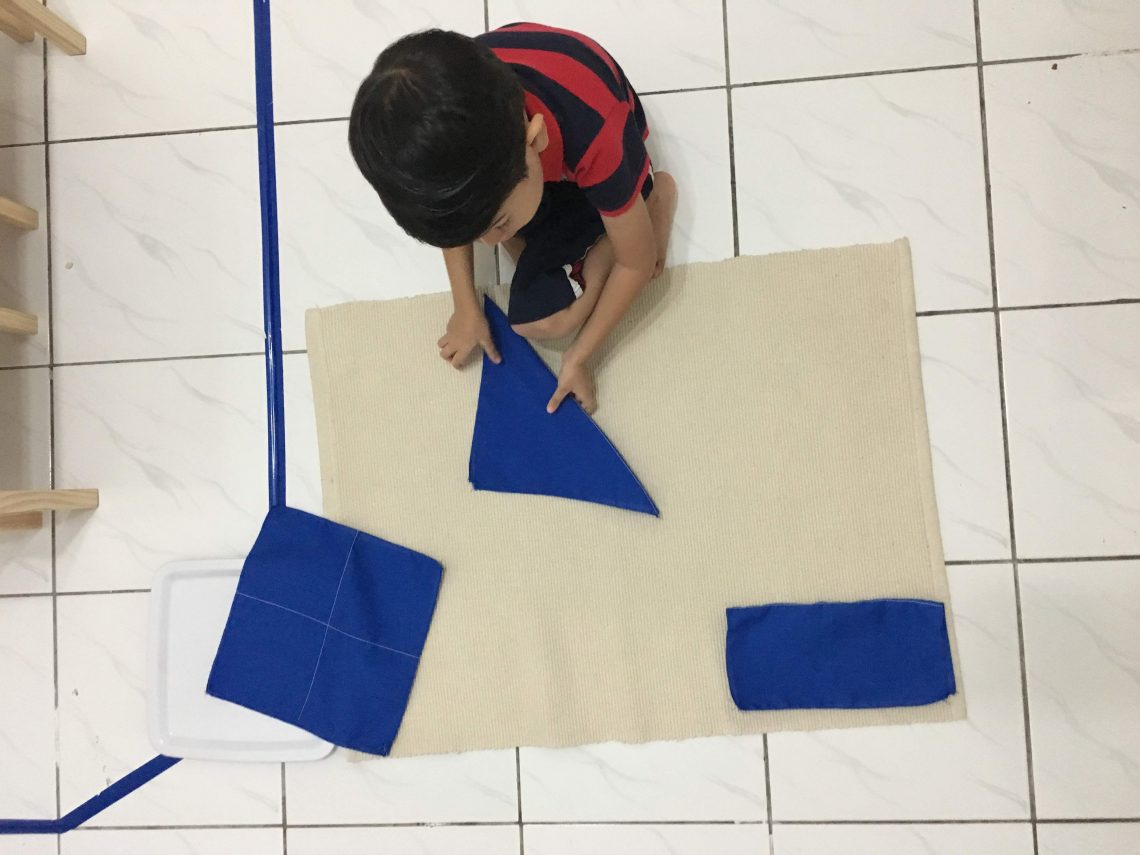 Folding napkins atau skill melipat kain ini adalah antara aktiviti awal dalam kelas Montessori. Ia adalah asas kepada banyak practical life activity dalam kelas atau di rumah terutamanya mengelap meja / lantai / air tumpah, lipat baju etc.
Kain dalam gambar di atas yang dibeli yang dah dijahit siap-siap (sebab diri ni macam malas nak berDIY dan nak kasi nampak cantik untuk playgroup). Tapi sebenarnya material ni mudah je untuk DIY. Sebelum ni masa Hana guna kain kecil yang dibeli di Giant, berbentuk segiempat dan garisnya dilukis je dengan Sharpie. Haha. Nampak tak level nak cepat dan malas tu? (Tengah cari gambar yang lama tu tak jumpa pula.)
Garisan di atas adalah basic lipatan yang di ajar pada kanak-kanak bawah 6 tahun. Boleh mula umur 2 tahun setengah ke atas. Mula dengan single line (dua yang teratas) dahulu (if you introduce them young) atau boleh terus present keempat-empat garis.
Untuk tengok macamana presentation, boleh rujuk sini.
Bila anak sensitive period untuk melipat ni, just have the square cloth ready di dapur atau di cleaning items area. Kadang tisu pun dia nak melipat, pejam mata dan beri je! Beri sebanyak peluang bila mereka tengah asyik nak melipat je, bila mereka dah puas hati dengan skill tu, keobsessan itu akan hilang. Jika dibiarkan tidak diberi peluang, sayang, terlepas that window opportunity tu.