Fundamental Needs of Human: Great Lesson 3 Follow Up
2 Minggu lepas saya ceritakan Great Lesson 3 pada Haris dan Hana.
Great Lesson 3 yang saya ceritakan agak berbeza dengan missbarbara. Yang saya cerita lebih fokus kepada Fundamental Needs of Human dan cerita kisah seorang kanak-kanak zaman batu, bagaimana dia terpisah dengan ibu bapa dan penuhi keperluan hidupnya.
Lepas cerita secara ad-hoc kami buat cave painting-like, sebab ending cerita tu cerita bagaimana kanak-kanak tu cerita semula adventurenya kepada kaumnya. Jadi Haris dan Hana perlu lukis semula adventure tu.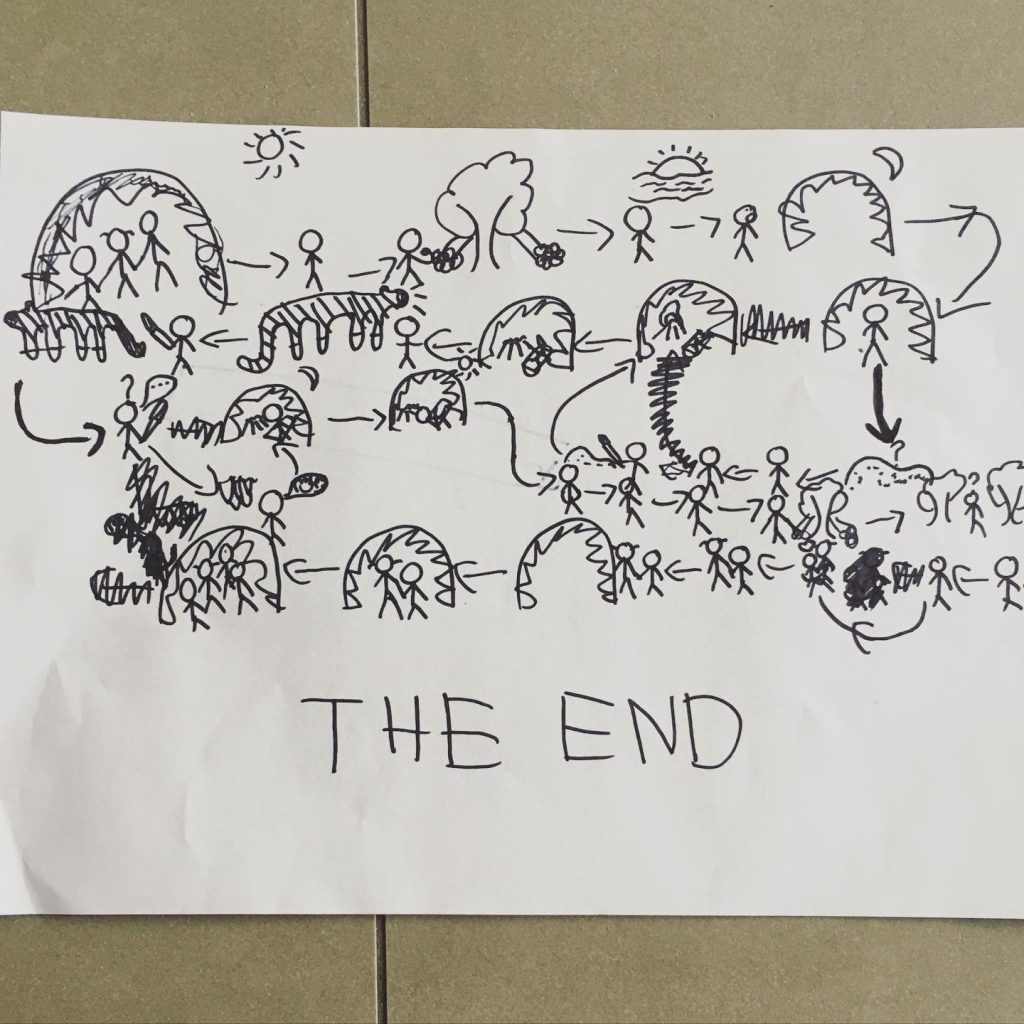 Aqeel ni masa saya cerita ni dia ada berdekatan doing his things. Bila dia dengar je ada lukis-lukis dia terus datang dan buat. Tak sangka. Sebenarnya dia dengar. Keseluruhan plot tu secara kasar betul. Tapi add his own twist lah macam biasa.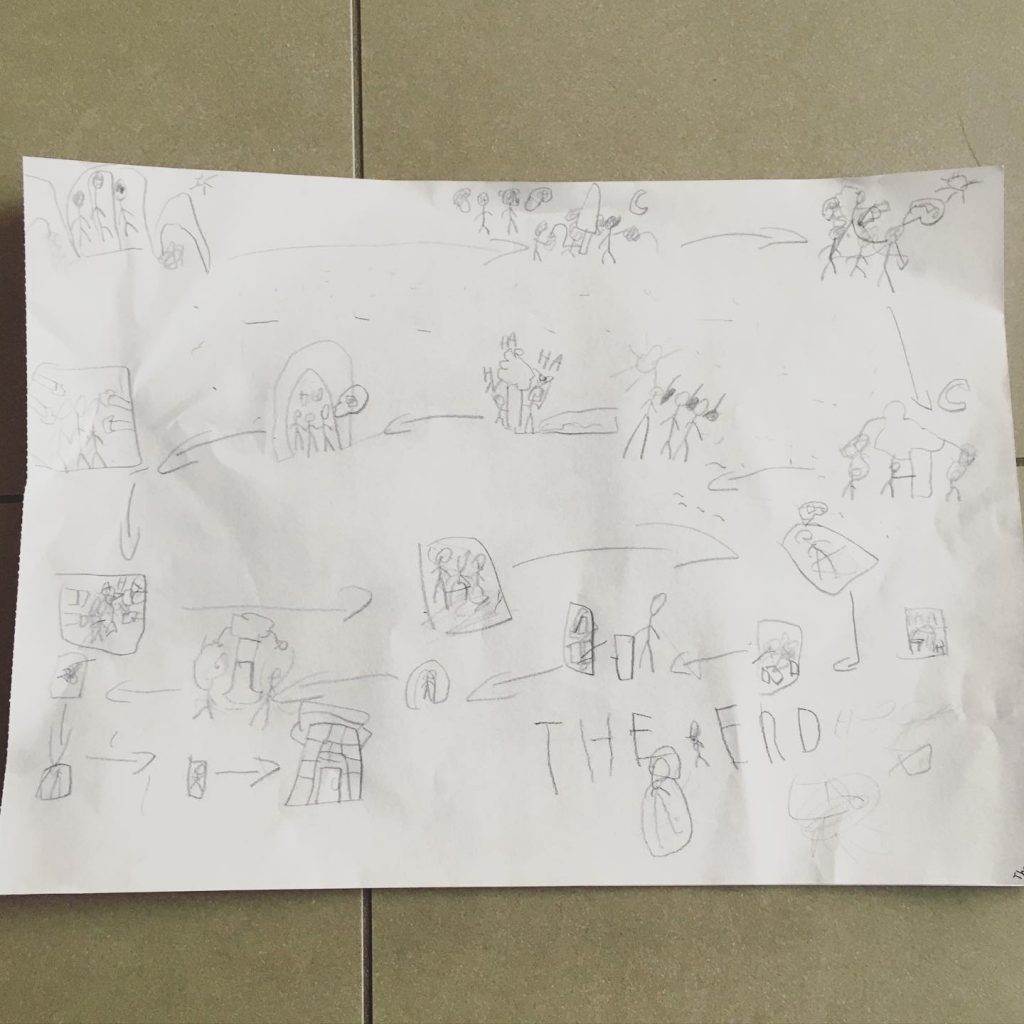 Keesokan hari pula, kami santai-santai buat di park. Kami duduk atas rumput, di bawah pokok, dan saya beritahu mereka bayangkan yang sekarang kita macam kanak-kanak yang semalam. Kita sorang je, tiada siapa pun, dan tiada ada pun. Apa yang mereka perlukan? Hana dan Haris list out the things. Kemudian kami bincang satu-satu samada barang-barang sebenarnya betul-betul perlu atau tidak dan cross out yang tak perlu.
Sebagai rumusan, saya tunjuk carta ini yang saya download dari Noor Janan Homeschool. One of the earliest blog that I follow. And off they went to play at the playgound.
Hari berikutnya saya cerita gift yang Allah beri pada manusia yang beza dengan haiwan. Otak yang boleh berfikir, curious, imaginasi dan juga 'thumb' yang boleh gerak againts other fingers yang membolehkan manusia create things.
Kemudian saya berikan kad-kad yang tunjuk Fundamental Needs yang berbeza pada setiap zaman. Saya gunakan kad dari Montessori Kiwi. Saya pilih Stone Age, Bronze Age, Medieval Period, dan Modern Time. Supaya mereka boleh nampak how the fundamental needs change over time.
Seterusnya mereka perlu lukis dan tulis fundamental needs mereka sendiri.
Errr.. Aqeel pun nak buat juga.