The start of a new schedule…
Dah banyak bulan kelam kabut, sebab mak mereka sekalian ini tengah mengandung. Jadi mula dari first trimester memang tak larat nak buat semua. Jadi, bila Haris dah biasa, hari-hari ikut suka dia je, struggle juga a few weeks ni nak minta dia datang duduk dan do/learn something. ^^;
So, I had to come up with schedule. Mula bulan lepas, hantar Haris belajar agama dari pukul 9.00 pagi hingga 12.00 tengahari. Jadi, takpelah, mula-mula ni masa untuk sit down dan belajar kita buat sikit dulu. Mak dia pun terkontang kanting lagi masih testing what works best for him. Tambah pula, Hana tengah banyak rebellious sekarang *mak nanges*.
So, officially, the new schedule starts today. I'm going to try to fit in 4 different subjects, with 15 minutes each. If any topic of the day yang dia enjoy it's fine to expand it a bit. It just a guide and plan and Allah knows best.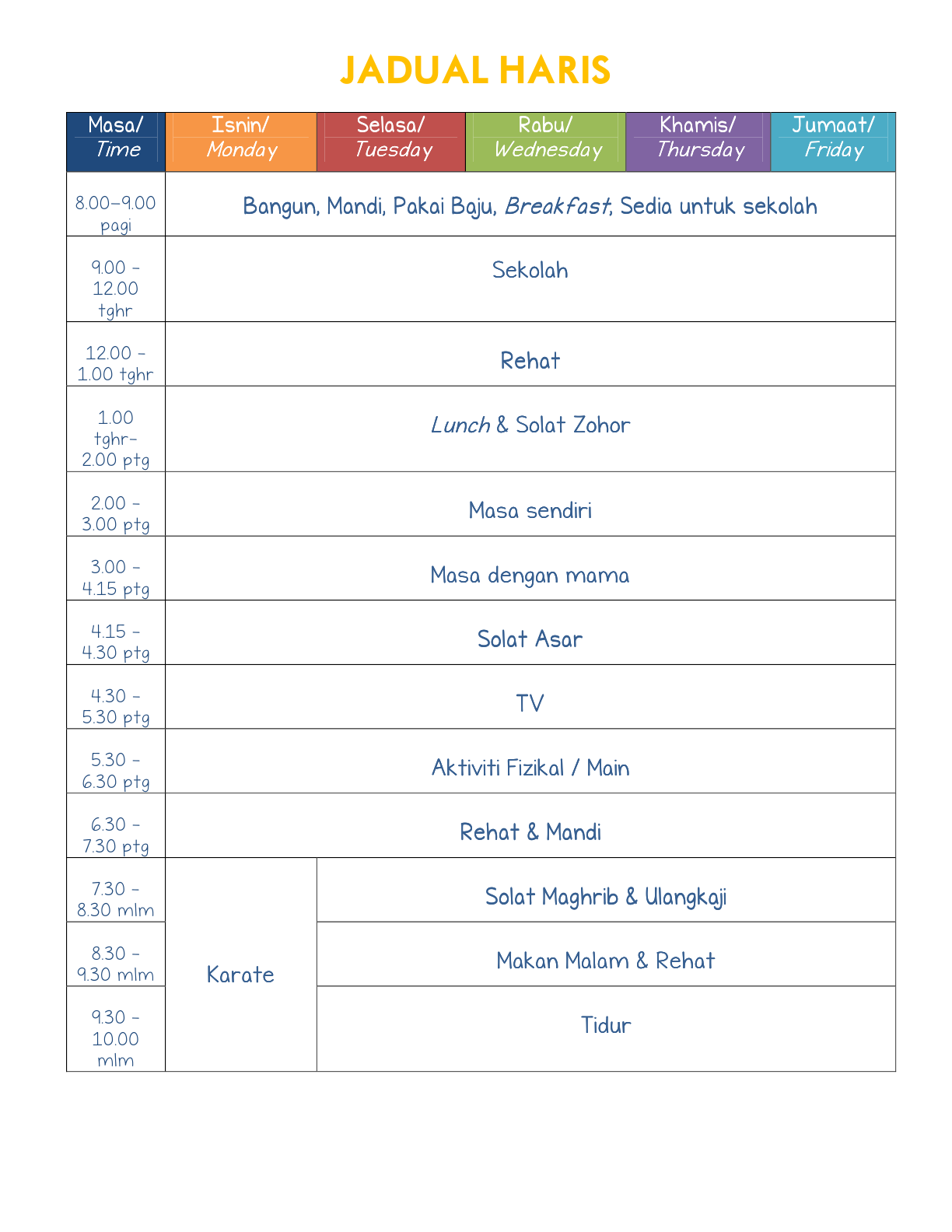 The 4 subjects are:
Math
Bahasa
English
Science/Geo (alternate)
While Hafazan dan Islamic Studies, setiap kali selepas solat, inshaAllah.
Untuk Hana pula, will start with practical life, slow-slow. ^^