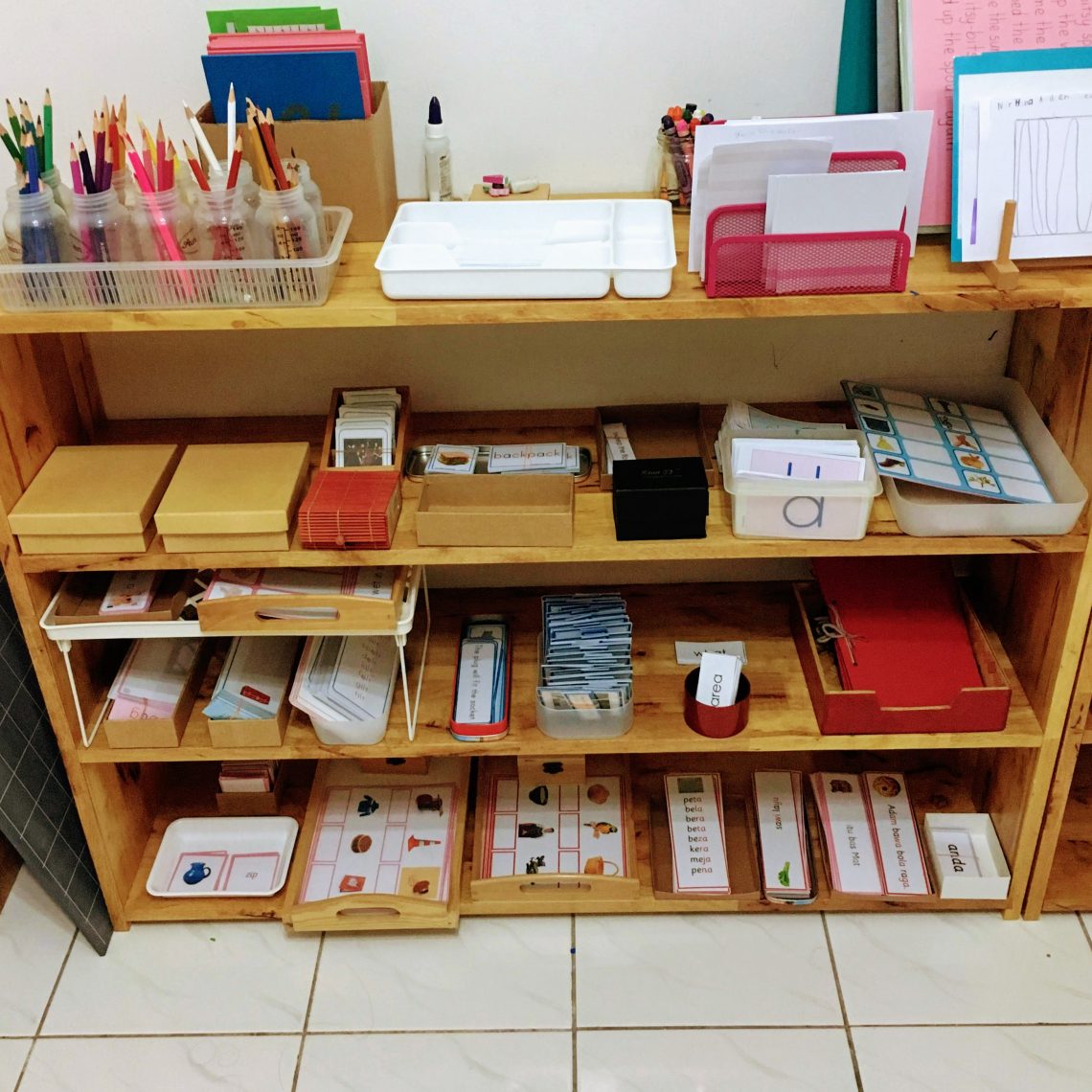 Aqeel's Language at 4 year old
Saya sekarang tengah planning semula Aqeel's language. Dalam kaedah Montessori, apparently ada dua kaedah ajar membaca.
Widely known Pink Blue Green (PBG) Series
Dwyer
Yang mana dikatakan Dwyer ni yang betul original Dr Maria Montessori dan AMI memang guna kaedah 'Dwyer' ni, manakala PBG adalah khas untuk ajar English yang telah diubahsuai dan banyak digunakan di training centre-training centre yang lain.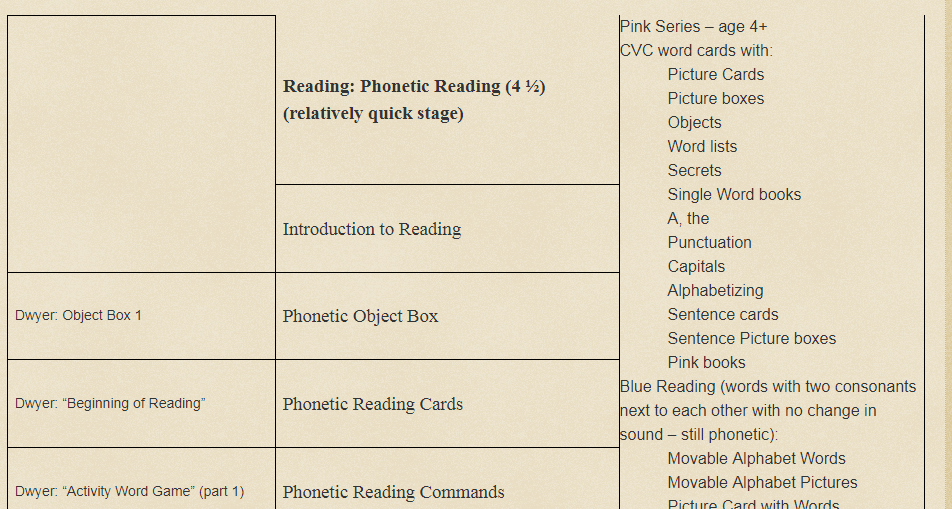 Untuk tengok apakah perbezaan antara kedua-dua cara ajar ni, boleh rujuk sini. Jessica dah buat dalam bentuk table untuk senang nampak.
Seperti yang dilihat di table tu, PBG banyak steps dan banyak bahan. Yang mana bagi homeschooler macam saya yang hanya homeschool 1-2 anak sahaja macam banyaknya-lah nak kena sediakan.
Yang Dwyer sangat simple. Hanya dibahagikan kepada dua. Samada perkataan tu fonetik ataupun phonogram. Tetapi kaedah Dwyer ini sangat simple dan sangat mudah untuk DIY sahaja bahannya dan juga senang nak diadaptasikan untuk ajar bahasa-bahasa lain. Saya juga berpeluang untuk melihat sekolah AMI-accredited punya shelf bahasa, sangatlah simple dan tak banyak bahan.
Saya pula sejenis yang tak pandai nak ber-DIY dan tak kreatif. Haha. Makanya, saya guna juga bahan-bahan PBG sebab bahan bantu mengajar untuk PBG ni sangat mudah untuk didapati di internet. Jadi, saya gabunglah Dwyer dan PBG walaupun banyak cenderung pada Dwyer. Maknanya ikut sequence Dwyer tapi guna bahan PBG. Seperti yang beritahu tadi Dwyer bahagikan kepada dua Phonetic sounds (yang ni saya gabung guna bahan Pink & Blue Series) dan Phonogram (Green Series).
Satu-satunya printables yang saya guna bahasa, adalah di The Helpful Garden ni. Free dan bahannya sangat berkualiti. Satu je kekangan, American English. Jika tak kisah berbayar, saya sangat recommend bahan dari The Learning Ark.
Aqeel sebenarnya dah boleh membaca. All thanks to his love for books. Dalam sehari tu mesti akan nampak dia baca 3-4 buku. The books that clicked with him, yang mana saya rasa yang buatkannya sukakan buku adalah Elephant & Piggie series.
Saya rujuk pada Language Scope & Sequence yang saya buat ni untuk plan Aqeel.
Kali ni saya nak fokus pada Writing dan proceed ke level seterusnya membaca.
Writing:
Metal Inset Design
Tulis dengan chalkboard & paper huruf-huruf (sebab perlu banyak improve lagi)
Reading:
Object box – skip
Reading cards (Aqeel dah mahir cvc [pink series] dan saya guna bahan blue series untuk reading cards. Untuk encourage dia baca perkataan panjang dan juga tambah vocab English)

Printables di The Helpful Garden: Blue Reading Blends & First Digraphs Picture to Word Matching Cards dan Blue Reading Multi-Syllable Picture to Word Cards Matching
Commands / Action words (saya buat list sendiri ambil dari beberapa tempat)
Booklets

Gabung booklets Pink & Blue Series The Helpful Garden dan jumpa satu lagi booklet yang best dari The Montessori Company!

Rhyming

Juga gabung rhyming cards dari Pink & Blue Series di The Helpful Garden.

Phrases & Sentences

Gabung dari Pink & Blue Series.

Phonogram – object box